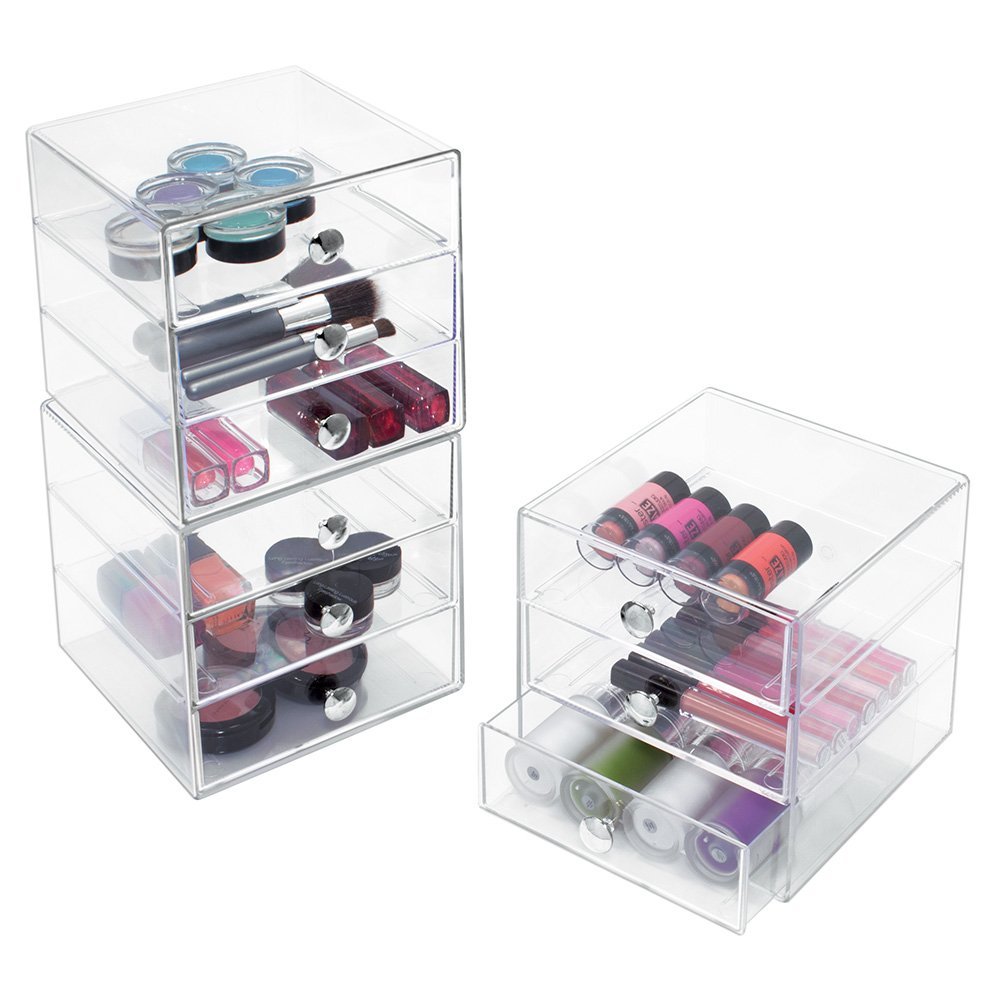 Struggling to find the makeup you need when in a rush can be extremely annoying. And when this is an everyday occurrence it is even more so, not to mention the fights and arguments that can occur when your makeup is taking up all the counter space. If this is you, or you are just looking to keep your makeup more organized than it already finding the proper storage container is the answer.
A Quick Word About Makeup Storage Containers
When it comes to makeup storage, just as with other types of storage, convenience is the most important factor. In regards to makeup that usually means:
1. Compartments which can easily fit the type of makeup you are trying to keep organized.
2. Visibility, while not important with containers made for travel, being able to see the item you are looking for quickly and easily is extremely important.
3. They don't need to be as durable as other storage containers but they do need to be able to support the items being stored without cracking, tearing, or falling apart.
Because acrylic is very strong, scratch proof, shatter-resistant, and transparent it is the preferred material used for all clear makeup storage and this is why you will see it used for most containers.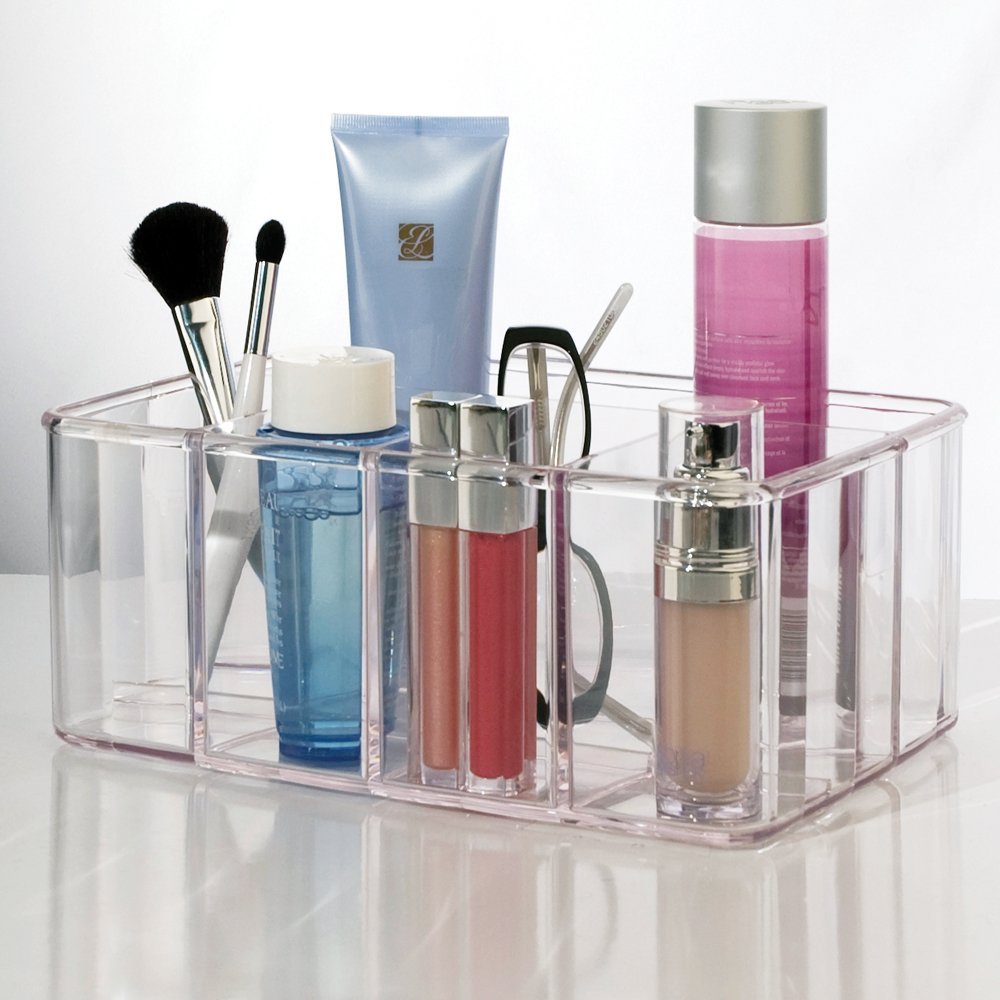 Makeup Brush Storage Options
When it comes to makeup brush storage usually you have 3 options: pouches, cup holders, and acrylic brush holders.
Pouches
Many makeup brush sets come with their own pouches when you purchase them, however if your set didn't not to worry you can always buy one. These pouches have multiple pockets in many sizes and they also roll up so you can keep a wide range and a large number of brushes in one small space.
They are usually very inexpensive (only a few dollars), good for travel, and can easily be tucked away in a drawer, however unlike other types of makeup storage you have to take out the pouch and open it up every time you want to use one.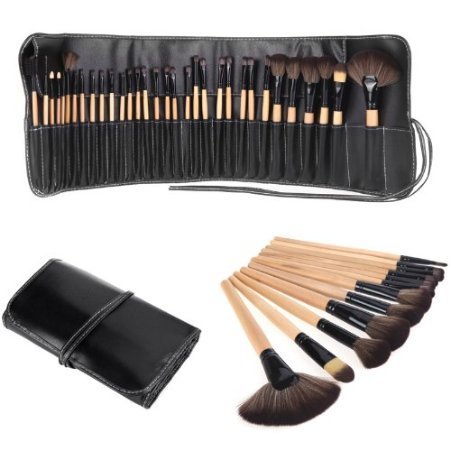 Tips
-If you can't find a pouch you like you can always use a pencil case instead.  They are not only cheap but come in a ton of cute patterns, designs, and colors.
Cup Holders/Cylinder Cases
These are called either cup holder cases or cylinder cases, whichever name you choose to use, they refer to the same product. They are a sturdier makeup brush storage option and one which many women love for not only home use but for travelling. Shaped like a cup but with a top that comes off and snaps shut, these can accommodate all brush sizes.
They can also look very stylish as they often made from either leather or faux leather and in many colors. They can also hold a large quantity of brushes. These are a little more expensive than pouches however they offer much more protection.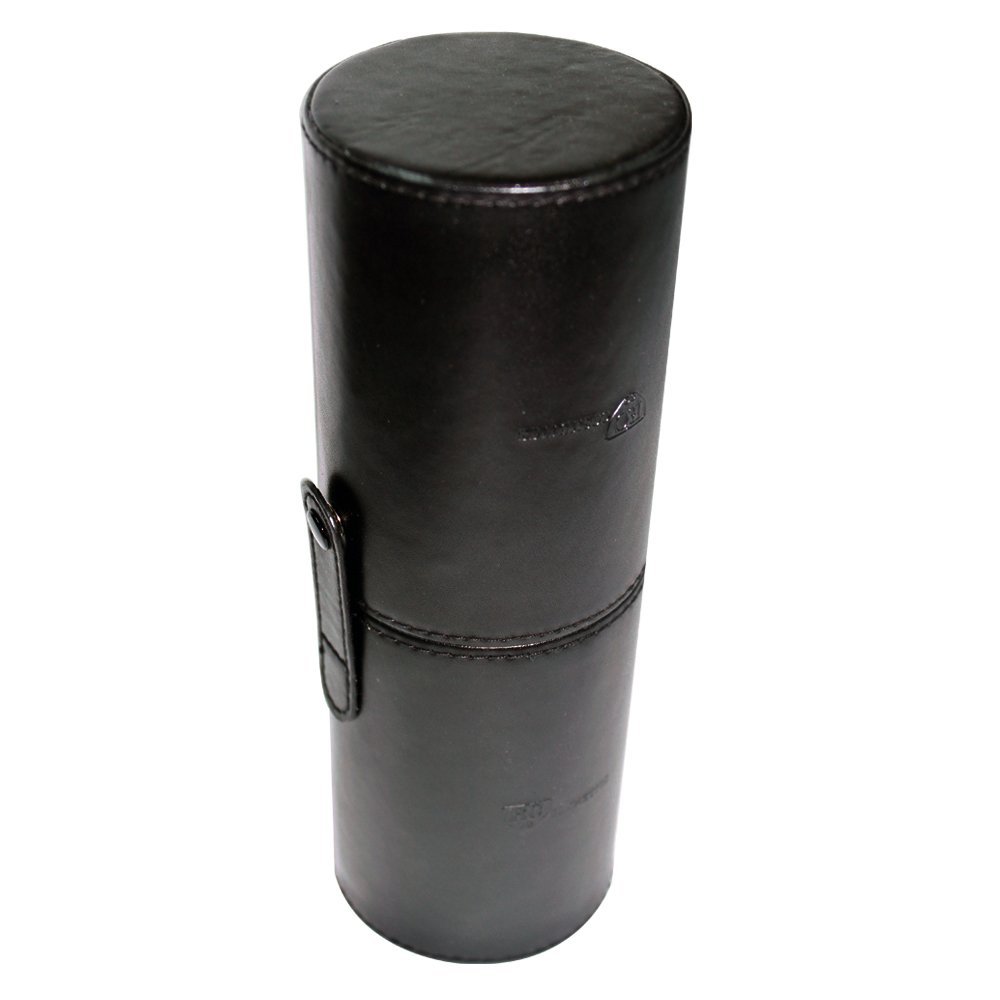 Tips
-An easy way to make sure your brushes are always fresh is to quickly use a daily brush cleaning spray before you put them away in your case.
Acrylic Brush Holders
Unlike cup holders and pouches these are not made for travel but are an excellent option made for your countertop. There is a large variation in this group as some are made just for brushes while other holders have space for lipstick and other cosmetic items. Not only do they work and look great, but they are also a very cheap makeup storage solution. They also keep your brushes upright for easy access.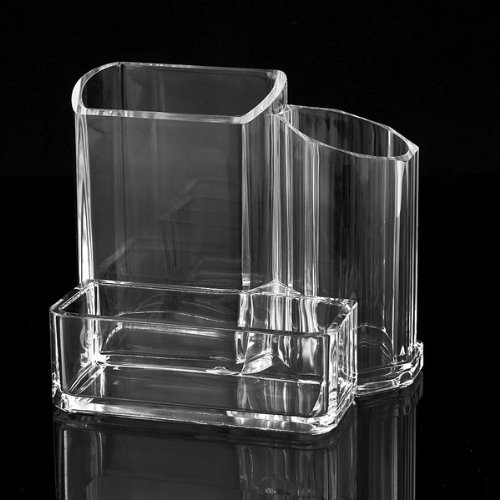 Tips
-While many people use these on their bathroom countertop they are also ideal for deep bathroom drawers allowing you to keep your makeup brushes organized but not taking up any counter space and not getting dusty.
– Using one which accommodates other items is a simple way to prevent rust stains on your counter from cosmetic containers made from metal.
Lipstick Organizers Are Extra Convenient
While there are quite a few options when it comes to storing your lipstick with other items such as brush holders or makeup storage drawers, when it comes to keeping your lipstick in a convenient manner, a lipstick organizer is the way to go. Because of the shape of lipstick it can be hard to store in a way which allows you to see or read the color, however lipstick organizers solve this problem easily and inexpensively.
And like most other makeup storage options they are normally made from acrylic. However, whereas other containers and holders need to be clear so you can see inside, these function as a base to hold the lipstick upright, so they can be any color. Most are designed to hold twenty four lipsticks and can function on top of a dresser or countertop as well as be placed inside of a drawer, or on a shelf.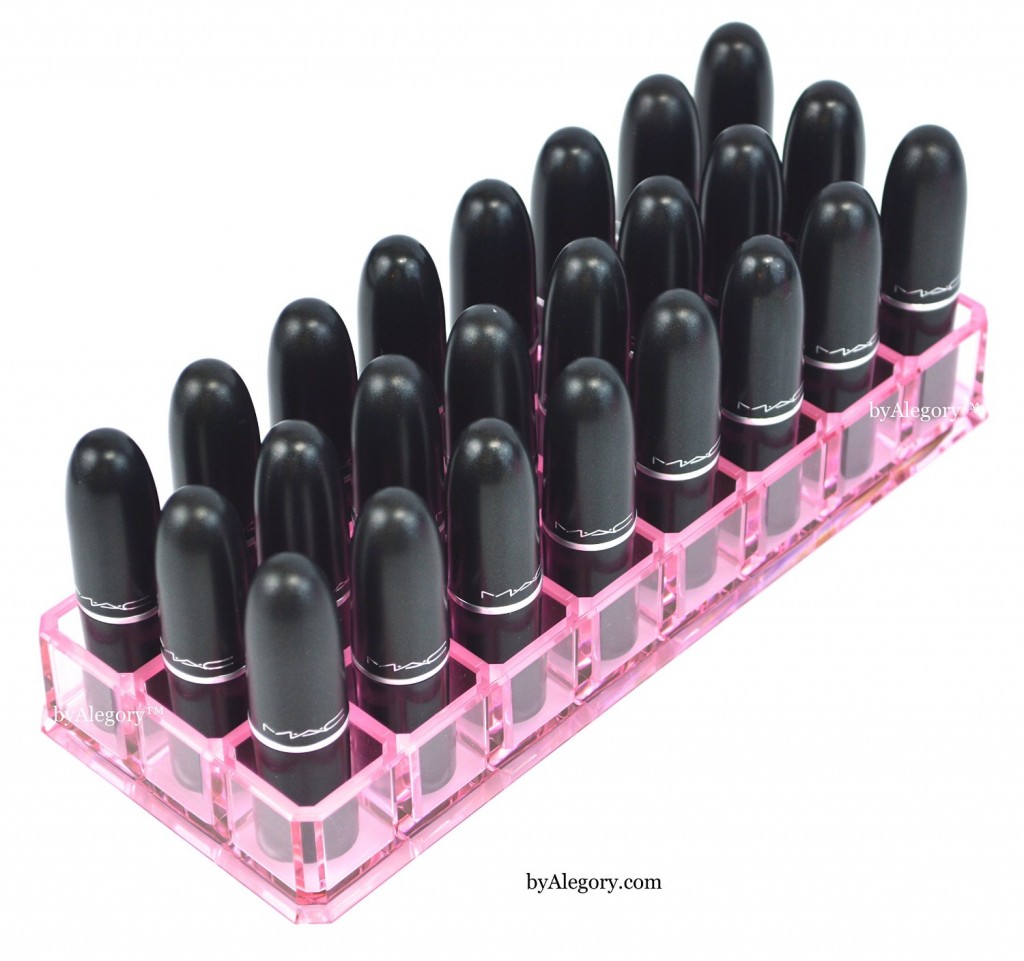 Tips
-When purchasing one make sure you choose one that is thick and sturdy as it is a base.
-These are also a good idea for use in a makeup storage box or case.
-Because they are available in so many colors, they are a great way to compliment your room or counter, just be sure to choose one which works with your color scheme.
Makeup Storage Drawers Make Organization Look Good
Sometimes called cubes, are an easy way to store your makeup, cosmetics, and even jewelry. They are normally made from acrylic which is not only strong but clear as well. This allows you to easily see inside of the drawers which means no wasted time looking through makeup bags for your favorite eyeliner, lipstick, or lip gloss.
Most makeup storage drawers usually have anywhere from 3 to 5 drawers (sometimes more) which you can remove for easy cleaning. Many conveniently come with dividers to help store small items and jewelry. While some drawers have dividers already built into a few drawers others come with dividers you can insert yourself if you choose to.
You can even purchase models that have a much deeper drawer on the bottom to keep larger items. Makeup storage drawers are perfect for saving space, keeping all of your makeup organized and a cinch to find. And of course they can fit tons of other items as well so you can use them for all your creams, brushes, and even your husband's things too.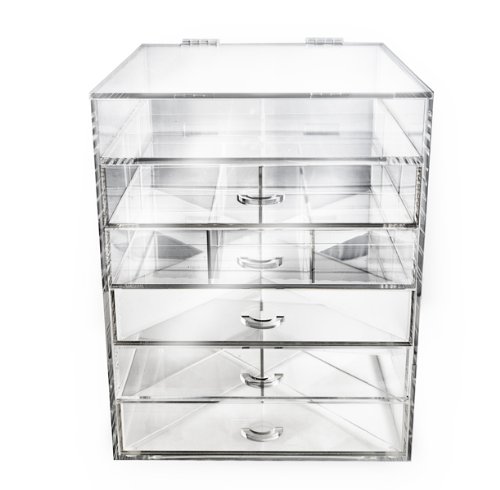 Tips
-Acrylic makeup storage drawers look great when filled with makeup which means not only will your space look organized and much less cluttered but it will actually improve the look of your space as well.
-These make great gifts for any woman, because they are so functional and great looking.
-Don't be afraid to spend a few bucks when purchasing one, you don't want a cheap looking and cheaply made cube. However that being said you don't need to spend hundreds of dollars either, you can definitely find one which is very well-made and also very appealing to the eye if you go for one which is mid-range.   
A Makeup Storage Organizer Could Be What You Need
A variation of makeup storage drawers, a makeup organizer usually consist of a few storage drawers as a base with a container on top which can be used to hold a variety of cosmetic items. While they don't normally have as many drawers this combinations is good for someone who likes the convenience of storage drawers but also wants to be able keep things like makeup brushes in the same place and easy to grab. These too are usually made from acrylic and come with a variety of compartment sizes.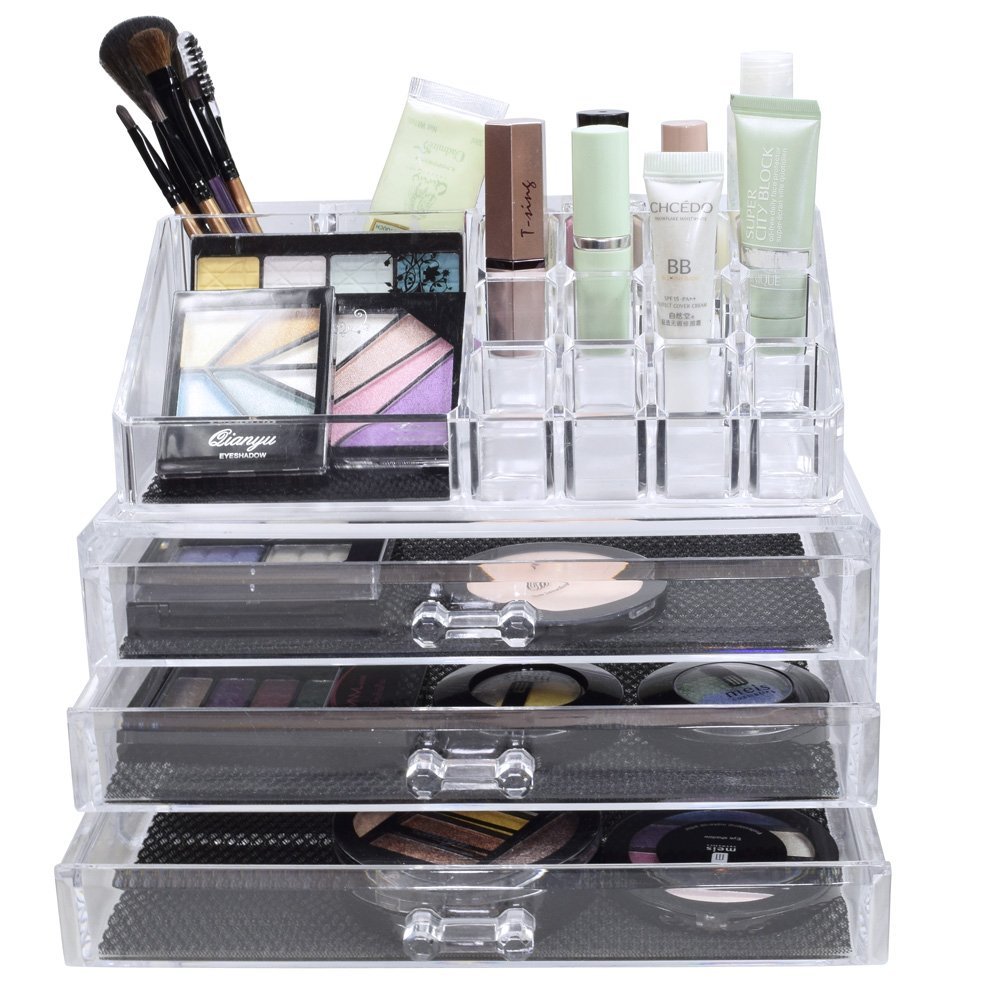 Tips
-A fantastic way feature to look for are drawer inserts which prevent your makeup from sliding around when you open the drawers.
-Makeup storage organizer make phenomenal gifts for university students who don't have enough makeup for a full set of storage drawers but need to keep their makeup organized in a limited space.
A Makeup Storage Box For Large Collections
Also called makeup storage cases or train cases these are for the professional makeup artist or someone who just owns a lot of makeup. Tough, yet light enough to be easily portable these can be used as a travel case or simply home makeup storage. Depending on the model you choose they can 2-3 extendable tiers plus a large storage base.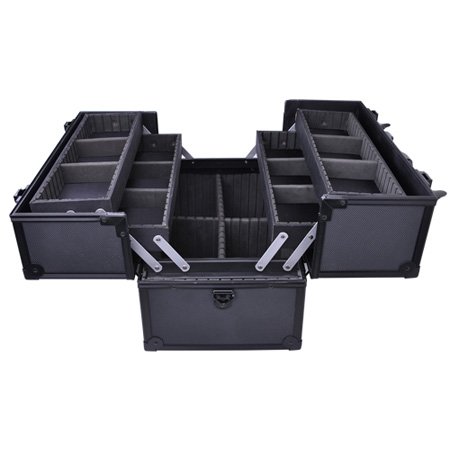 Tips
-When purchasing one it's a good idea to make sure it has a very sturdy handle or shoulder strap.
-Another feature these need to have are locks. If it can't lock don't buy it.
Other Make Up Storage Ideas
Makeup Carousel
One more handy idea is a makeup carousel. With a lazy Susan base and enough spinning compartments to hold a decent amount of make up as well as other items a carousel makes an excellent storage option especially for a cluttered bathroom counter top.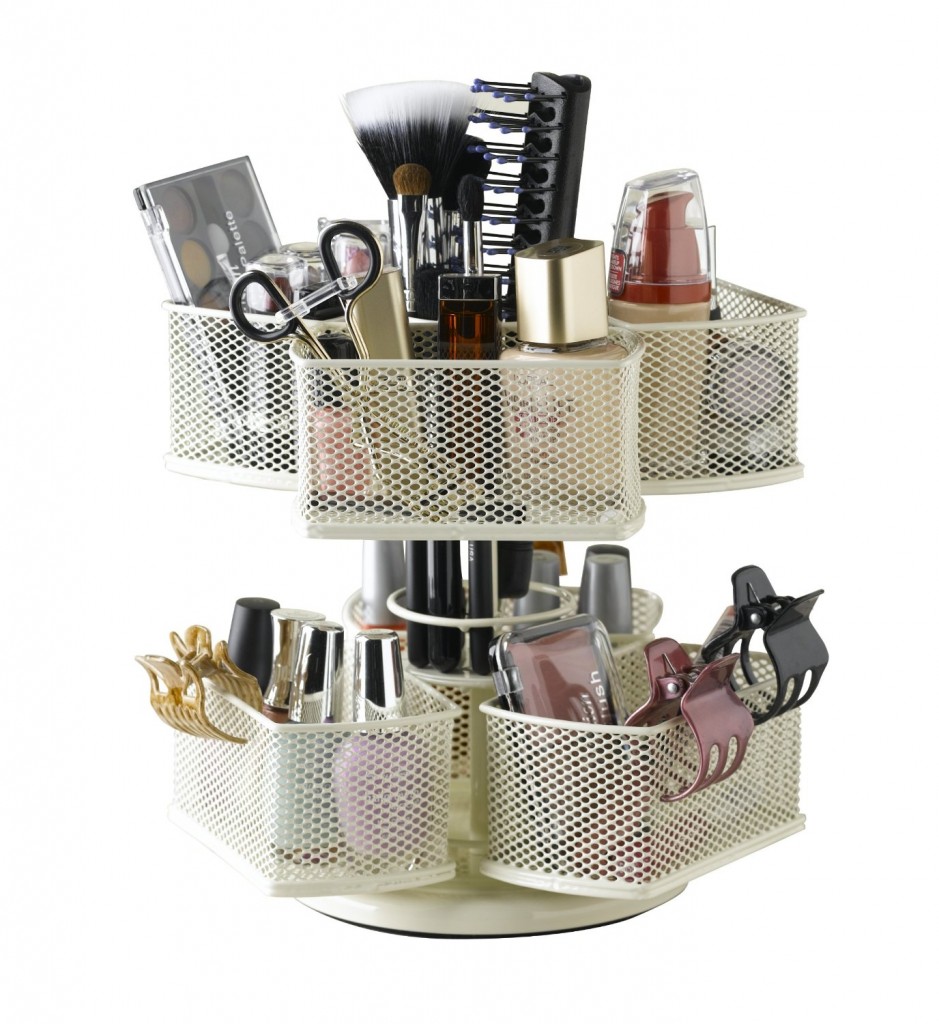 Tips
-While these can hold a large quantity of things these are not made to hold large items so if that's what you're looking for an organizer or drawers might be more what you need.
Expandable Makeup Cylinder
An expandable cylinder is also an excellent makeup storage idea. These have a base that can open up from the front and be used as storage space things like eye creams and a top with multiple compartments for makeup brushes, lip liners, lipsticks and other items which are convenient to store upright.
These are made from acrylic so you can see both into the compartments and base and know what's inside instantly. Many people choose to buy one of these and place it on top of makeup drawers to form their own makeup storage organizer.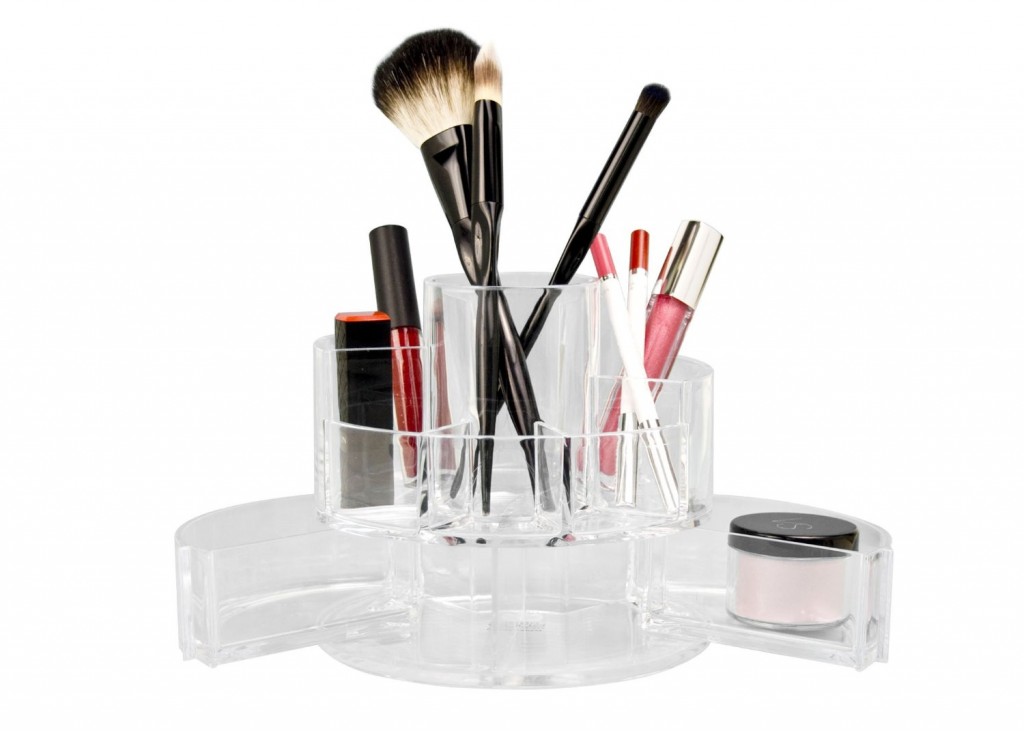 Tips
-These also work perfectly for other items as well besides makeup; they actually are very good for keeping office supplies in a neat and organized way on your desk.
Box Bags
An extra cheap makeup storage option, these are only a few dollars. And while they don't hold too much they are cute and come in a huge variety of patterns and colors. Many are also foldable so they are easy to store as well.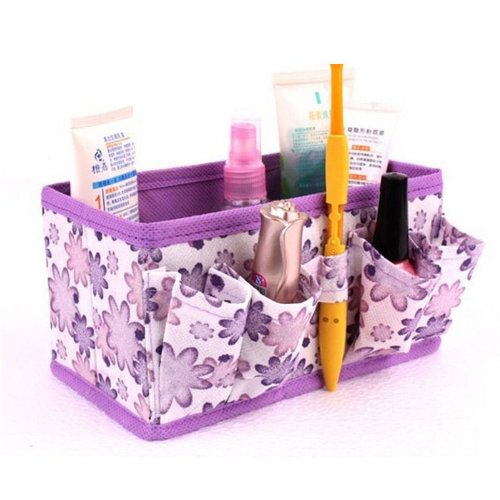 Tips
-While they are not super durable, for so cheap who cares. You can buy a bunch and switch them up when they start to wear out and keep your countertop looking stylish while keeping small amounts of makeup and creams organized at the same time.
With so many makeup storage options it's not difficult to find the right one for your needs. Whether you choose makeup storage drawers to fit your entire collection or a box bag to keep just a few, you'll save tons of time and frustration when it comes time to find the right makeup. And best of all, the right container can not only keep you organized but compliment your room as well.
Click Here Now to start shopping for makeup storage solutions!