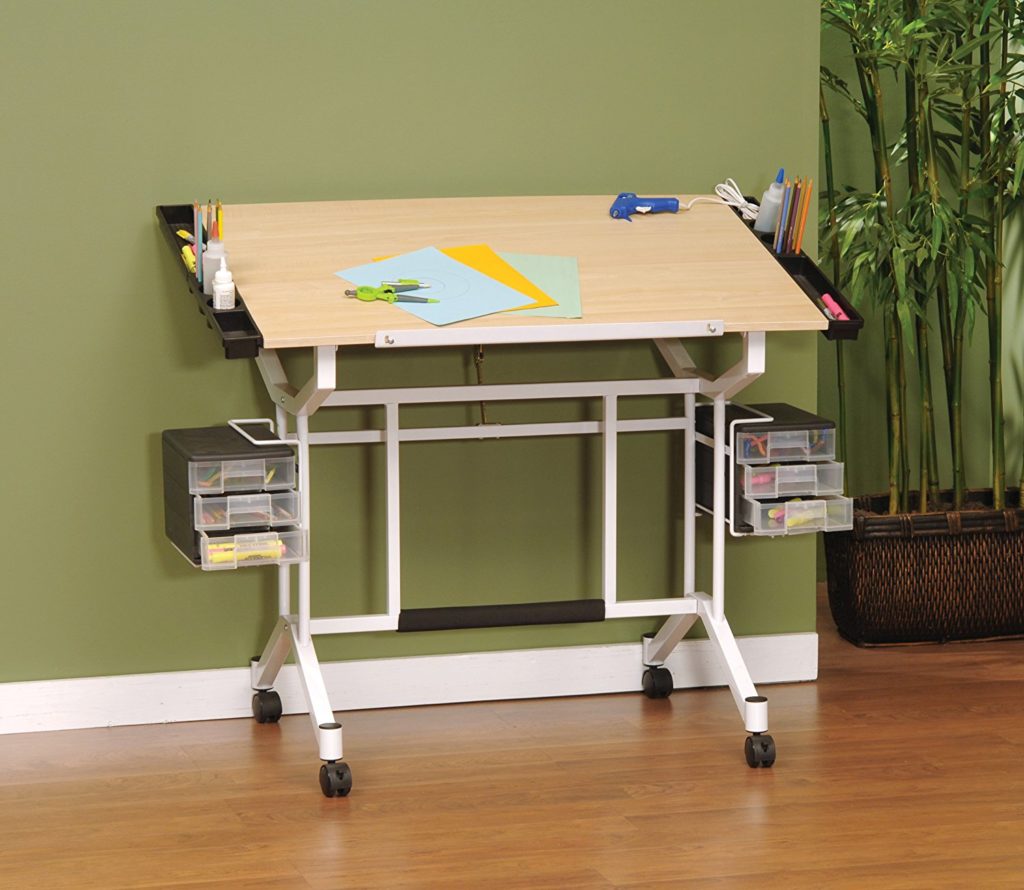 Crafting is one of the most creative and expressive hobbies out there. But as any avid crafter will tell you, you'll need a lot of supplies. To keep those supplies protected and in where you can actually find them, you will want to check out the following craft storage ideas.
Craft Table With Storage
While a crafting table will provide you with a place to enjoy yourself and get some work done, you may need some extra space to keep your supplies. A craft table with storage, also sometimes called a craft station will come with a set of drawers to make sure you have everything close at hand when you need it.
Some models have multiple sets of drawer along with holders for pens, pencils, brushes and other necessities. Most tables are also designed so that you can tilt the work surface to whatever angle works best for your needs at the time. If you would like something that can easily be moved, some tables have wheels which make this effortless.
Of course you'll be able to lock the wheels in place once you decide where you will be using your table so it doesn't move around. These features of course also make these tables ideal for artists and anyone working with drafts.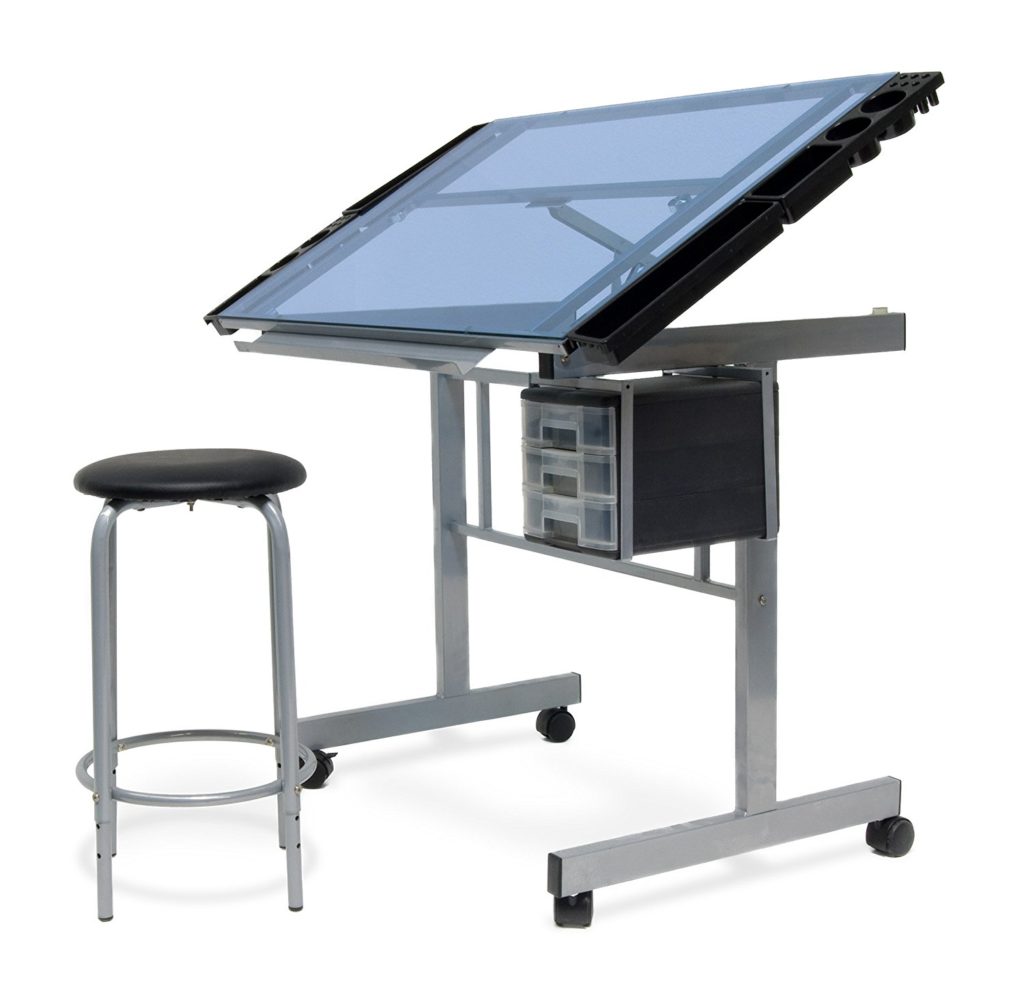 Craft Desk With Storage
Many hobbyists are looking for a work space that is a little more substantial than a craft table and that also offers the maximum amount of storage. If this sounds like you, you may want to take things to the next level by using a craft desk with storage. These desks will give you a large surface area to work on and can make an attractive addition to your crafting room.
Storage is everywhere with these: on the front, sides, and underneath. They are all about smart design and function. And with so many shelves, drawers, and cubbies they usually will have more than enough room to keep all of your supplies and of course allow you to access to them quickly.
It's no wonder that they are also used as sewing tables and for scrapbooking. If you work from home this is one piece of craft storage furniture that can help to keep you organized and allow you to enjoy your hobby all in one space. For adding a splash of color to your desk and keeping it neat, using storage cubes in the cubby spaces is a popular trick you'll to remember.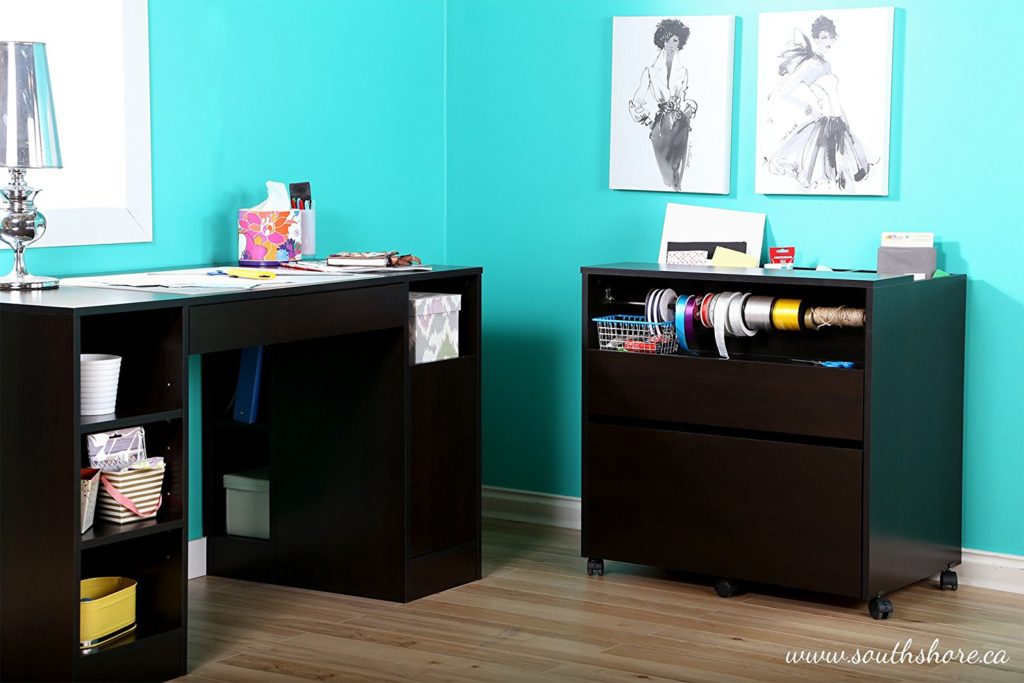 Craft Storage Cart
Crafting can require a lot of supplies so sometimes you may need extra storage. Also some items may not fit properly into the storage spaces that you already have because they are too large or oddly shaped. A craft storage cart is often times an ideal solution.
Different models will have baskets, holders, and compartments of different shapes and sizes. Some may have extra workstations and be able to hold specific supplies such as wrapping paper. You'll want to choose one that works with your individual needs.
A lot of people like to keep cart their cart right next to their desk or table while they are working but since they offer craft storage on wheels you can also bring them with you if you'd like to do some crafting in another location. Wheels also mean you can store shorter carts under desks and tables when they are not being used which can save some space.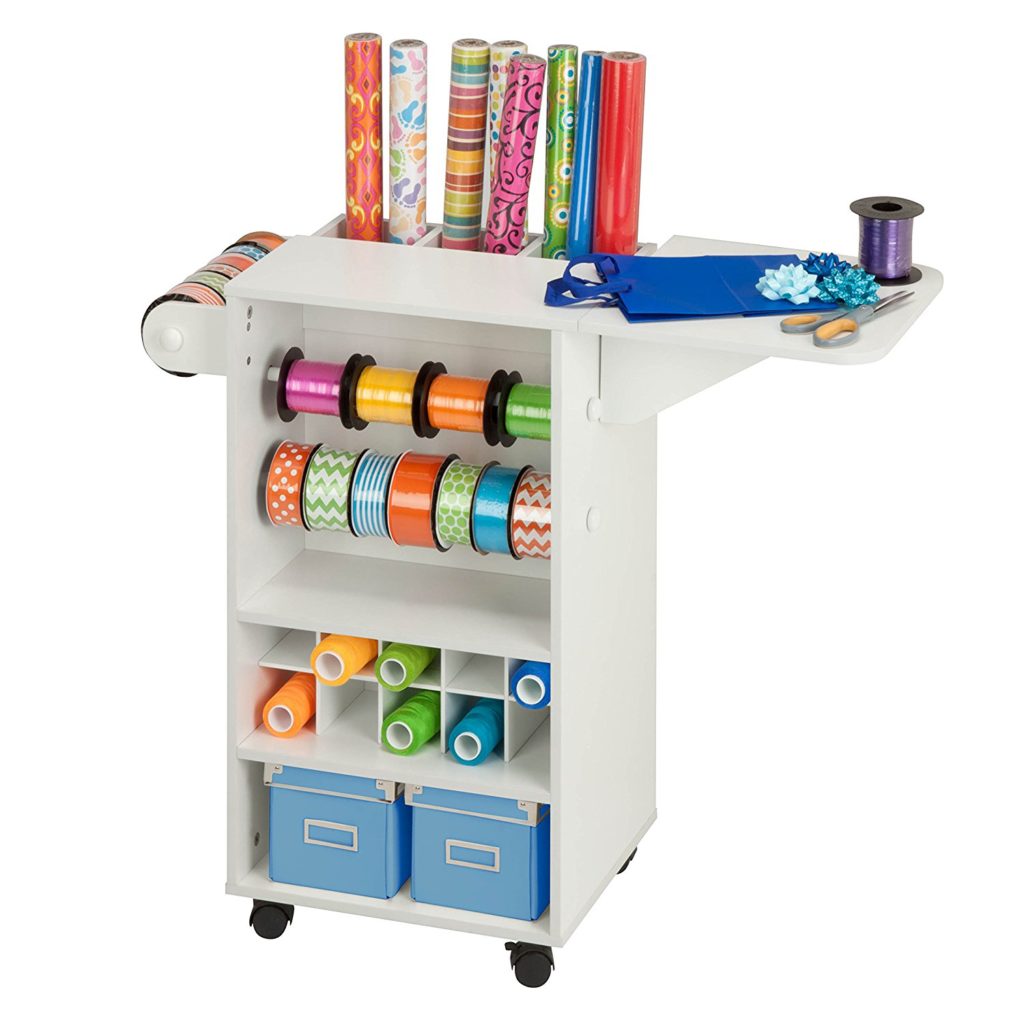 Craft Storage Cabinet
As any crafter knows keeping track of loose items especially when they are small can be frustrating.  And finding them can waste a lot time. With the help of a craft storage cabinet you can keep all of your smaller crafting supplies separated. Clear drawers let you see inside so you can know with a quick glance just where everything is.
Cabinets are commonly placed on floors or right on top of crafting desks or tables. Some cabinets can be mounted on wall and a few are made so that they can be stacked on top of one another which can be quite handy. If you will be keeping supplies of multiple sizes you'll want to consider a cabinet that has drawers of different sizes.
And in general it's usually a smart idea to pick a model that has drawers which have a stop so that you don't end up with supplies all over the floor. If you sew, have a home workshop, or just need general storage for small items these can work for a huge range of items.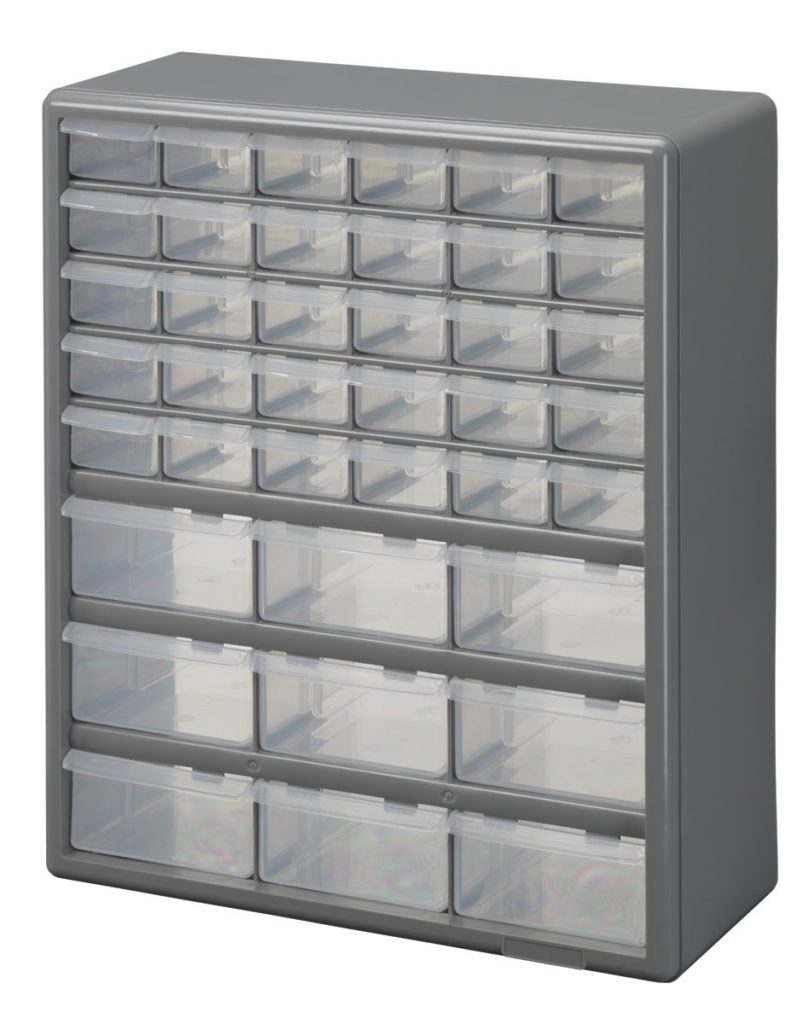 Craft Storage Box
Not everyone needs a lot of storage. When just getting started in crafting or for keeping a few different types of items a plastic craft storage box can get the job done. Boxes are also cheaper than a lot of the larger options which can help save cash. Many boxes are deceivingly deep and can actually hold much more than you think.
Since they do have handles they are portable and can be carried with you to wherever you need. And because they are made from clear plastic you can see where everything is even before you open them up. Another helpful feature to look for is that the box has removable dividers that will allow you to customize your box and configure it to your exact needs which may change with time.
Choosing a box that is stackable can be really advantageous too, especially if you will be purchasing multiple boxes of the same model now or in the future.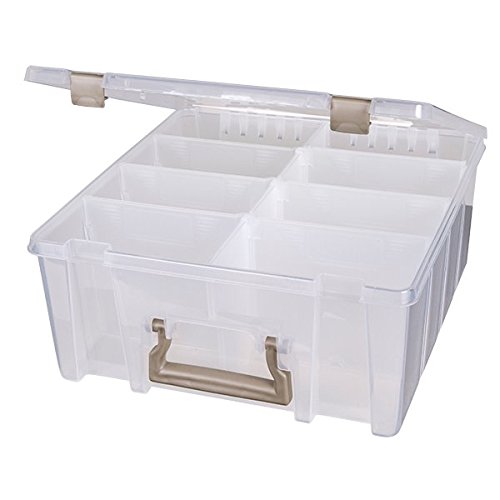 Whether you are a beginner or a crafter with a lifetime of experience you'll want to stay organized. And these craft storage ideas can help you do so while also saving you time and effort so you can focus on what's really important: being creative.
Click Here Now to start shopping for craft storage solutions!