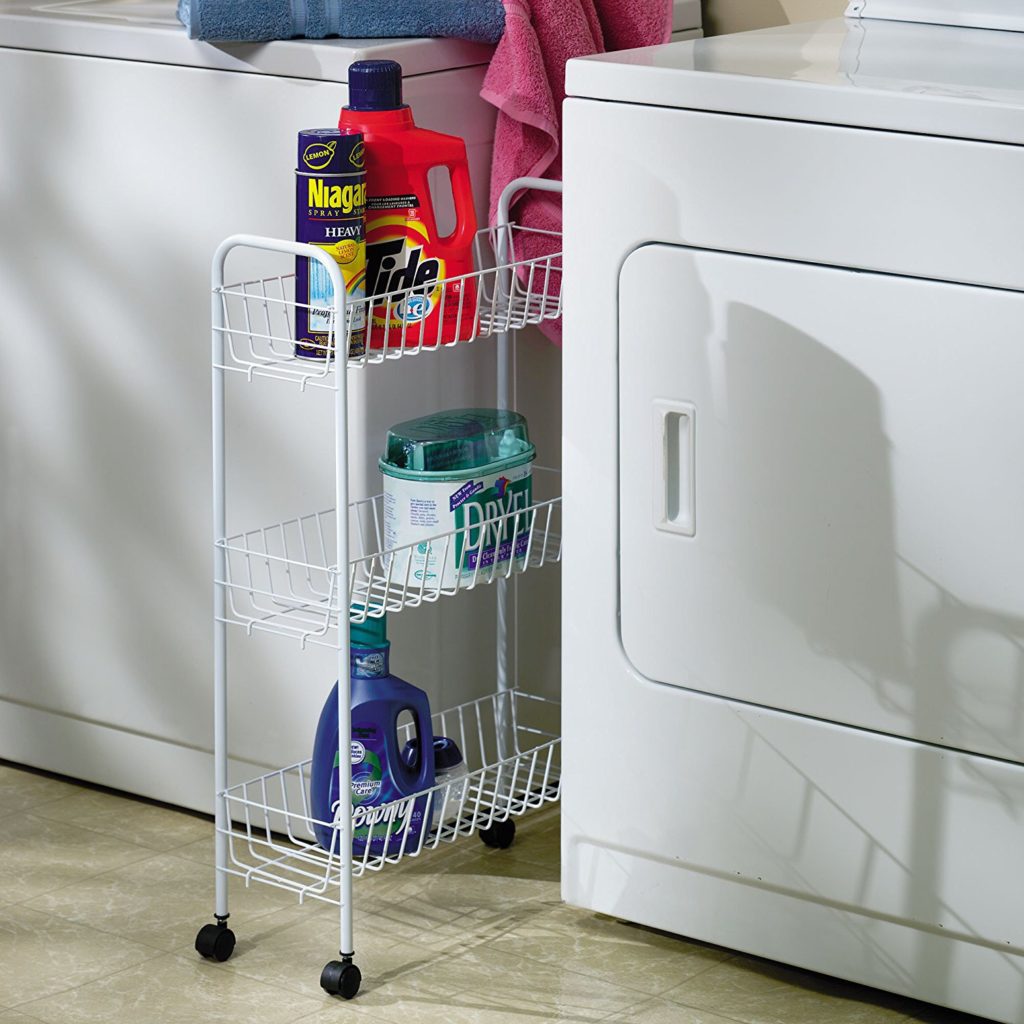 The laundry room is one area of the home which can quickly become disorganized and unsightly. Without the proper place to put bottles, boxes, sprays and clothing they can pile up fast causing clutter and chaos. When order and efficiency are a priority you'll want to take a look at laundry room storage shelves. And here are some of the most helpful types to get you started.
Simple Shelves Can Go A Long Way
You don't need anything fancy or expensive if you want to get organized. A simple coated metal shelf will do the trick. By installing one on the wall within easy reach of your washer and dryer you will be freeing up floor space and at the same time won't have to worry about going over your budget because they are so inexpensive.
Many are made from materials like steel so they are sturdy enough to hold quite heavy bottles of detergent and fabric softeners along with whatever else you decide to use them for. You may want to consider using one on the wall above your washing machine and another above your dryer. By adding storage shelves laundry room clutter can quickly be managed and eliminated.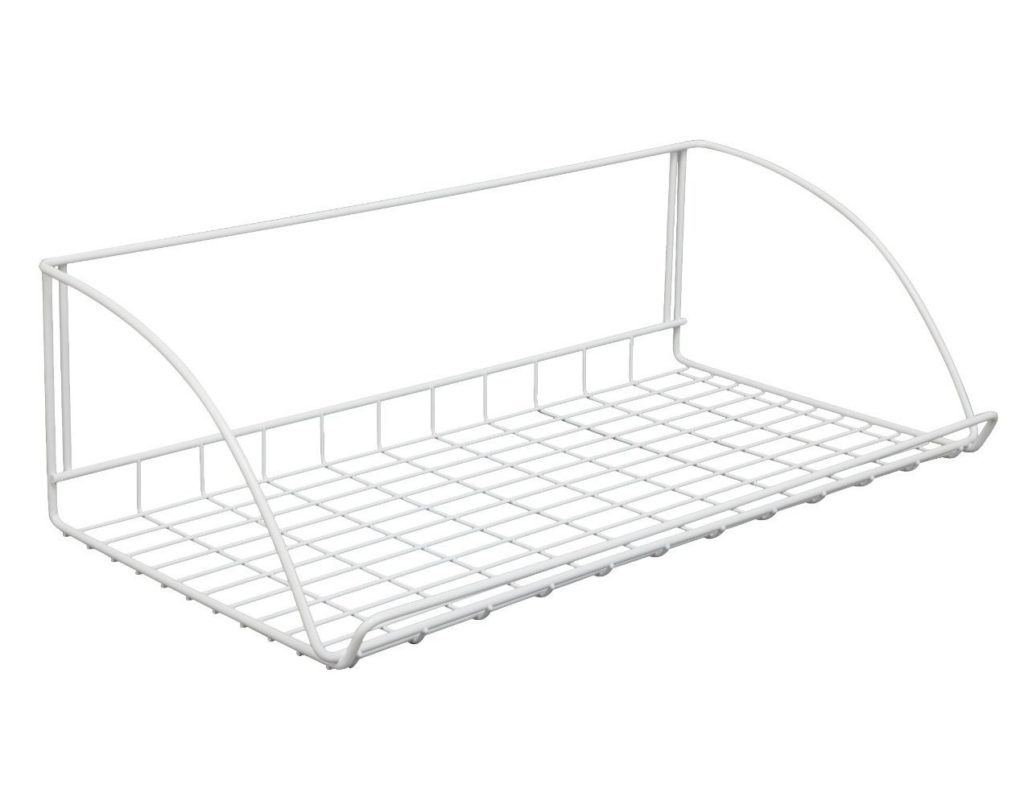 No Holes Required
Many people are looking for shelving above their units but don't want to put any holes in their walls which is often the case when renting. An easy solution are shelves that are made to hang right over the top of your machine. This lets you keep your washing and drying accessories as close as possible to where you will be using them. Just be sure you choose a model that has a lip to protect items from falling off and damaging your appliances.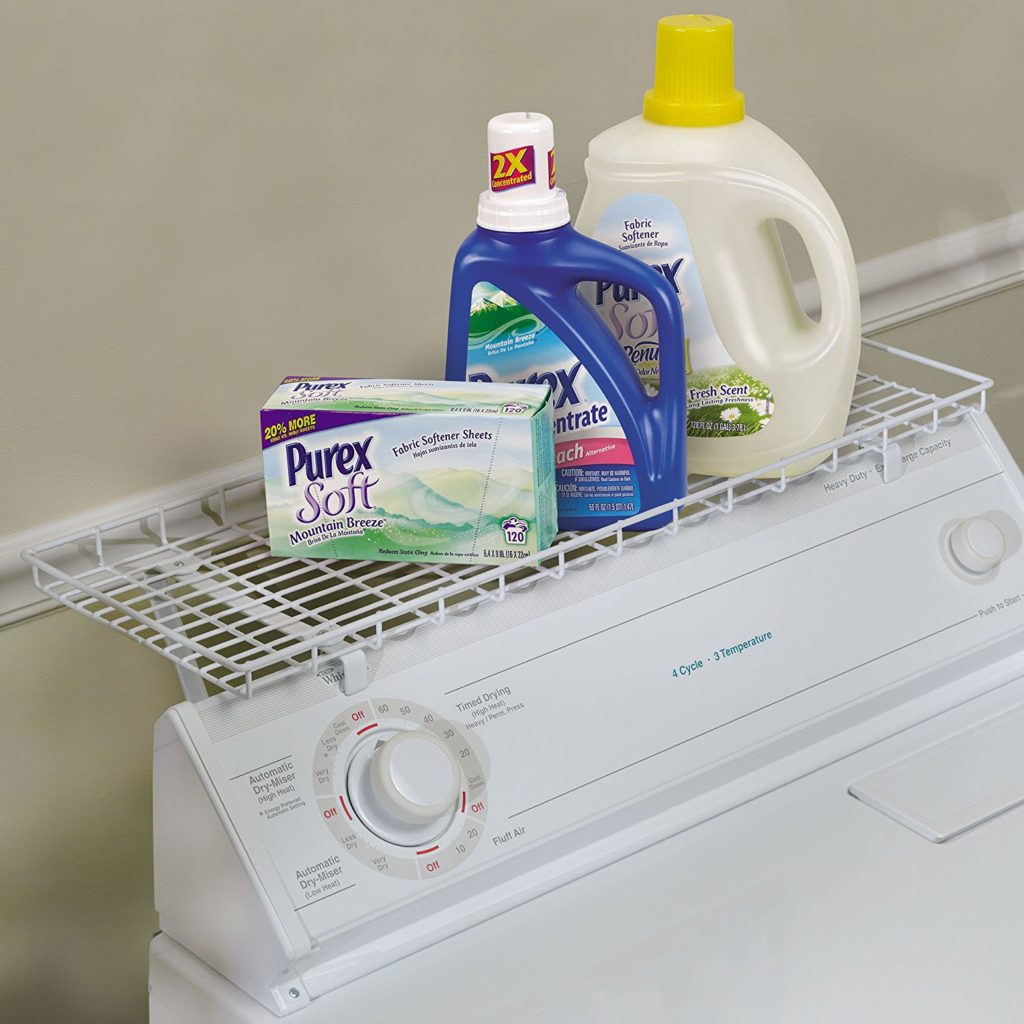 Sometimes You Just Need More
Another great idea for those don't want to, or can't drill into their walls but need vertical storage, are adjustable shelves with laundry racks. With multiple shelves along with a rack to hang clothing directly above your washer or dryer they can be a huge help if you require a place to keep a larger number or variety of items.
They have supports which can be adjusted to fit snugly around the width of the body of your machine allowing them to take up as little space as possible. While some models stand on their own with a base, others may use adjustable poles that reach from your floor to your ceiling instead.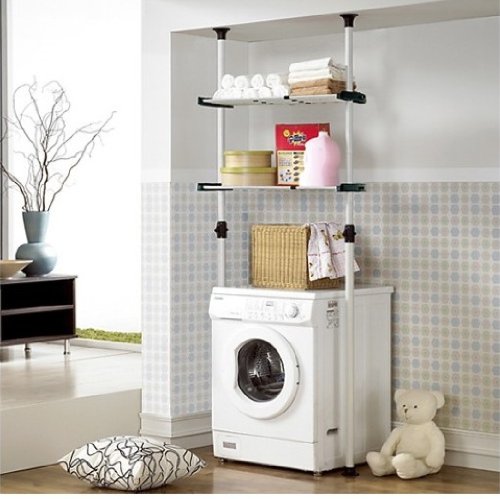 A Spot Normally Overlooked
The space in-between the washer and dryer almost always goes unused. In fact, it's one area that most of us would never even think could be used efficiently. However with a slim storage cart anyone can do so. These movable laundry room storage shelves are especially useful for anyone who can't reach shelving on the wall and those who are living in very tight spaces.
Since they have wheels you can slide your cart back in-between your appliances when you're done using whatever items you need to make sure your supplies are hidden from view for a clean look.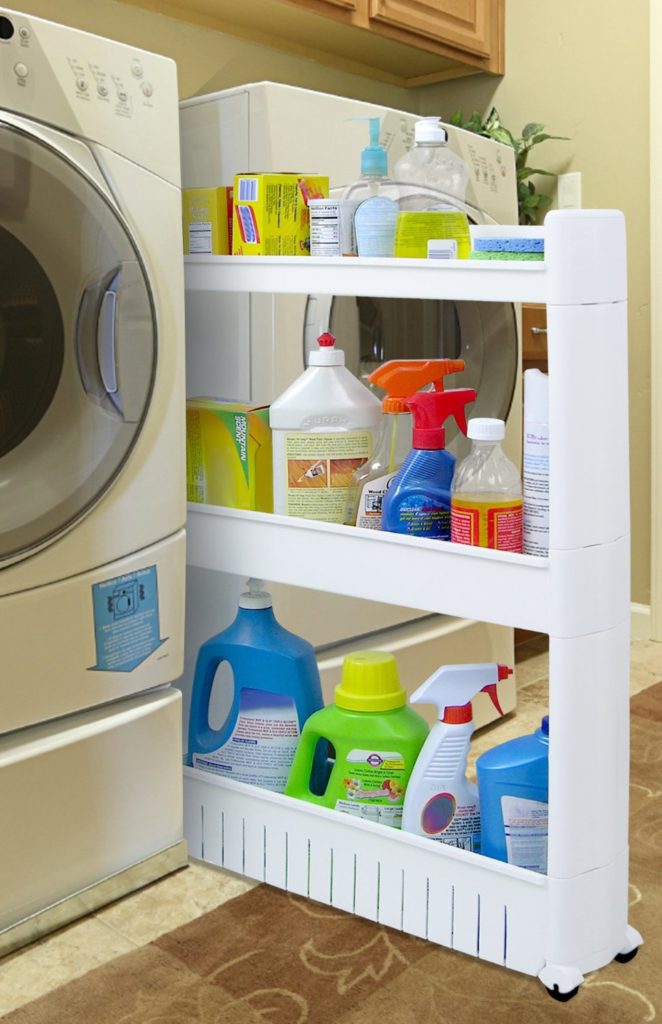 The laundry room shelves and storage ideas mentioned above are all incredibly useful. By assessing how much storage you need, where you would prefer that storage to be, and taking an honest look at your space choosing the right shelving is easy. If you're creative, with a little thinking you can also re-purpose many of them for other uses and areas in your home as well.
Click Here Now to start shopping for laundry room storage shelves!