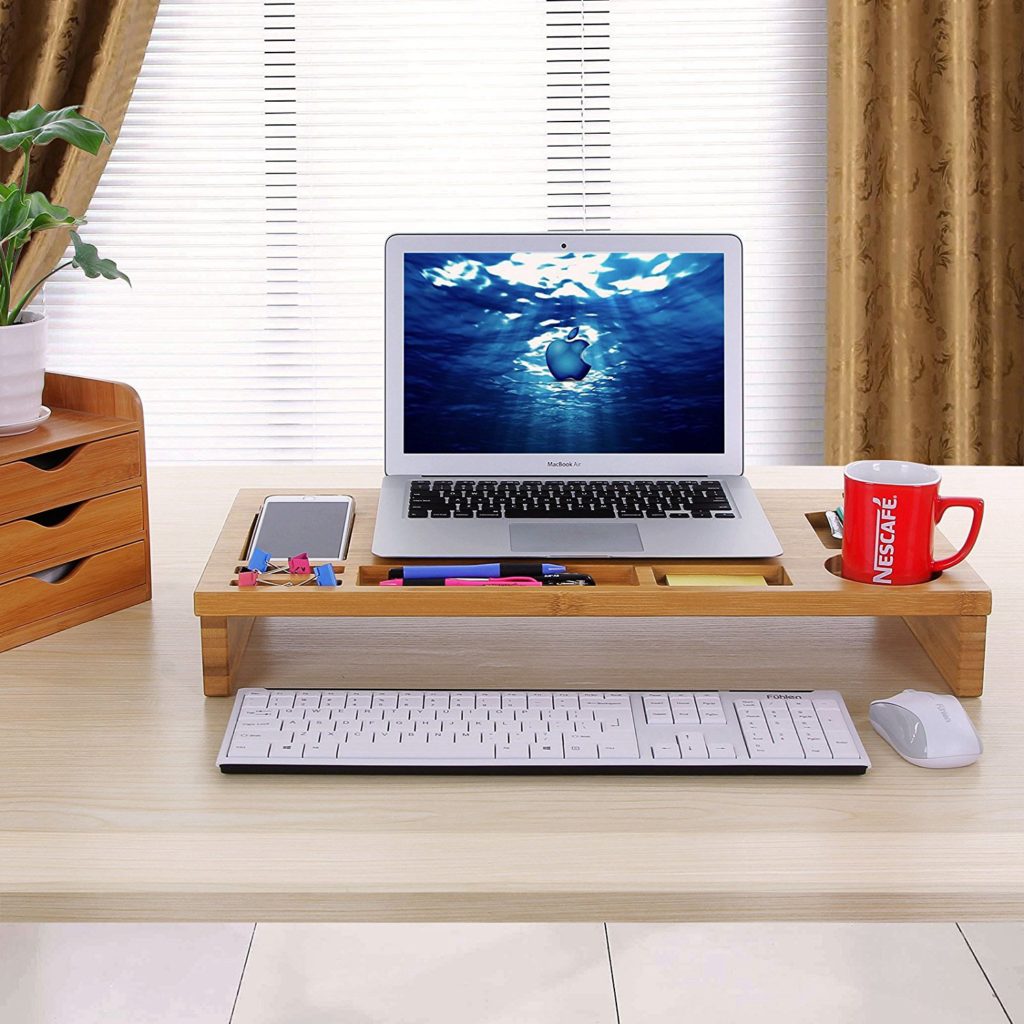 With the help of the internet working from home has become a reality for many people. However just like when working in an office your home work space can often become cluttered. This can be unsightly and even lead to lower productivity on your part. So here are 5 tips and practices you can use to make sure your work space stays optimal for success.
Save Only What You Need
One of quickest ways a desk or work area often become overloaded with clutter is when we choose to hold on to too many things. Of course they may be incredibly important and worth keeping. In reality more often than not only a small portion need to be held on to. So be sure to keep only what you truly need.
Rip it out, scan, or photo copy the single page or pages of importance from magazines, documents, and reports so you can file them or store them in an efficient manner without taking up extra space. You may also want to consider simply taking a photo of whatever it is and storing it on your phone or computer before throwing the item or document out.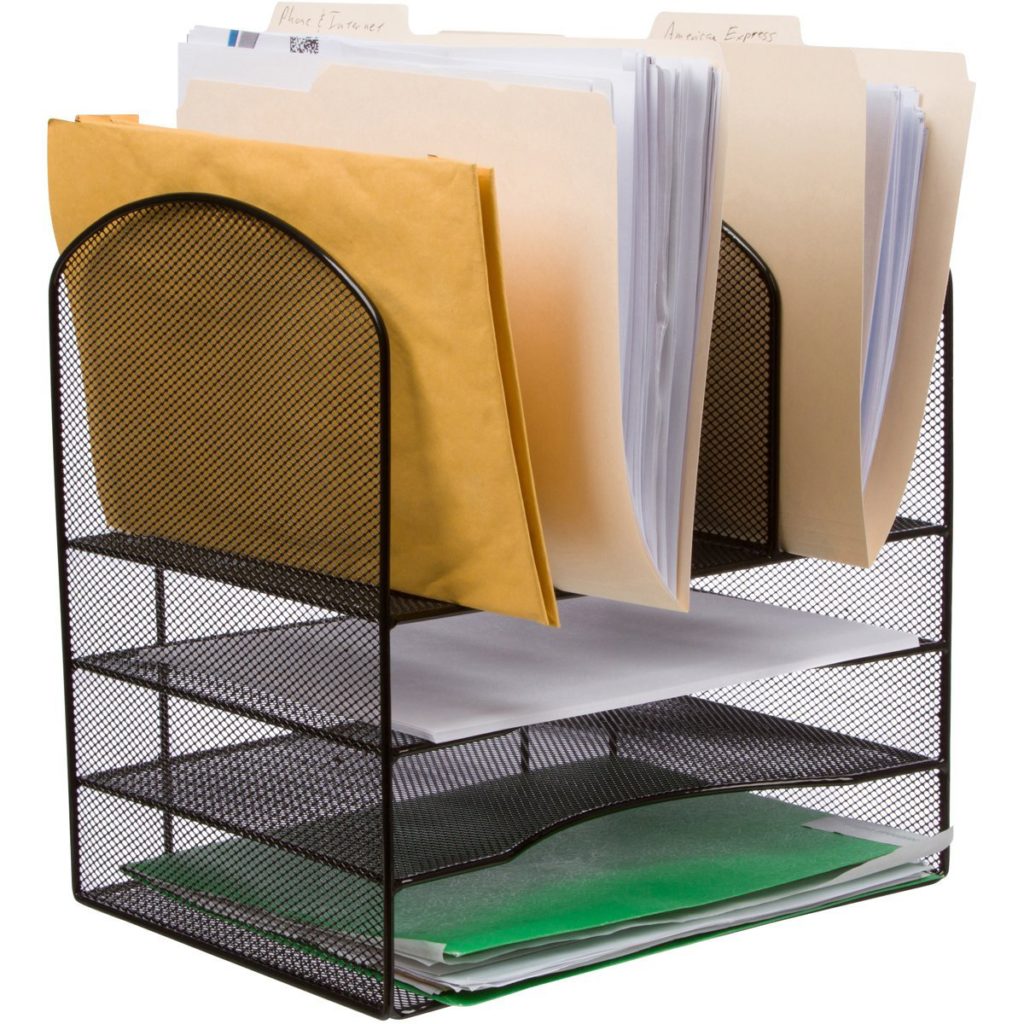 Invest In The Right Storage Options
There are without a doubt some things you will need to keep on hand for daily and future use. To keep these organized and in place so you can find them without wasting any time you will need to invest in the right storage options. There are plenty of storage ideas but what you choose should depend on your specific job or business and its requirements.
You won't need to spend a fortune and don't want to end up cluttering your space with storage solutions you won't use. Keep it conservative you don't need to go storage crazy. Just make sure to place your storage accessories so that they are out of your typing or writing area so they don't hinder your work but are still within easy reach when you need to use them.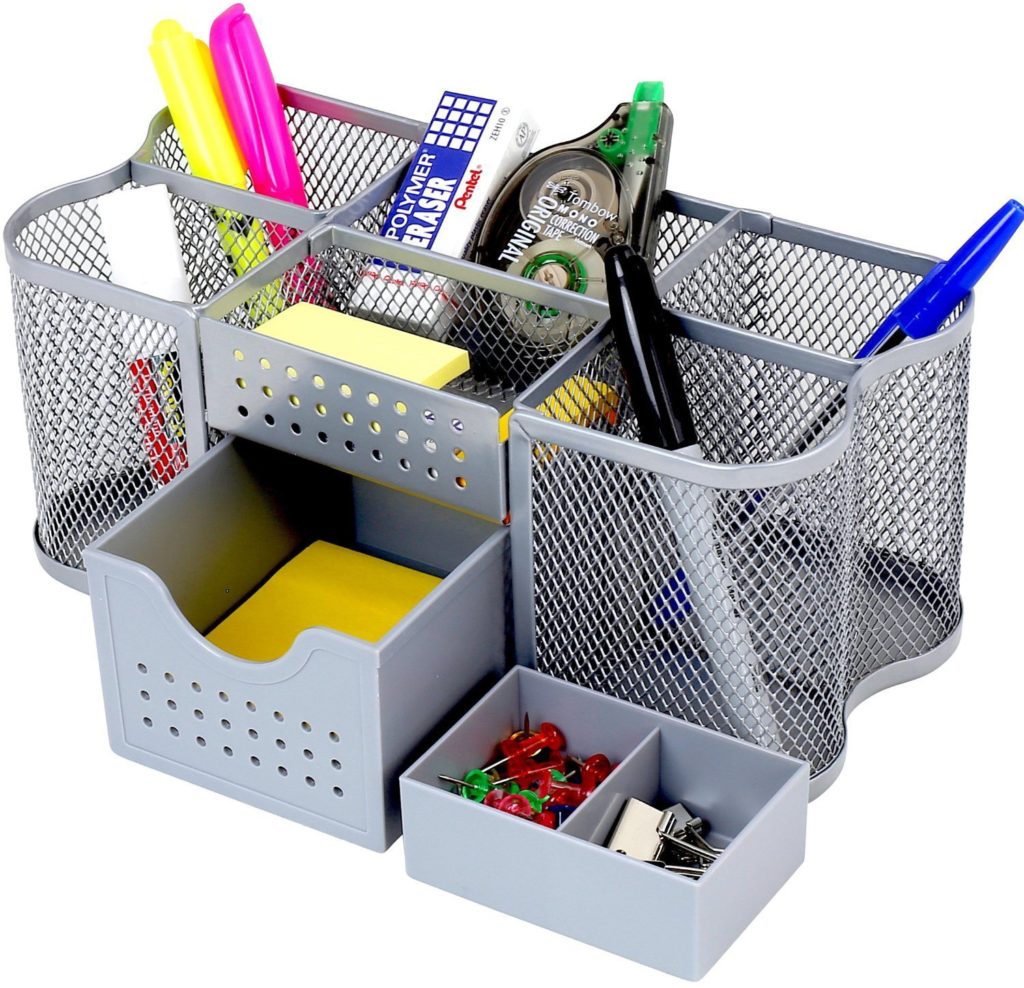 Keep A Notebook
This may sound like a simple idea and it is.  Its simplicity is also why it works so well. Using a single notebook to write down ideas, plans, and to-do-lists can save you a huge amount of time, space, and stress. Most people use a combination of sticky notes, calendars, email reminders etc. to help them do this.
Others may even stress themselves out trying to remember them all and lose important ideas in the process. By keeping as much as possible in one notebook or even two you will save yourself time, space, stress, and make sure no thought ever goes un-recorded.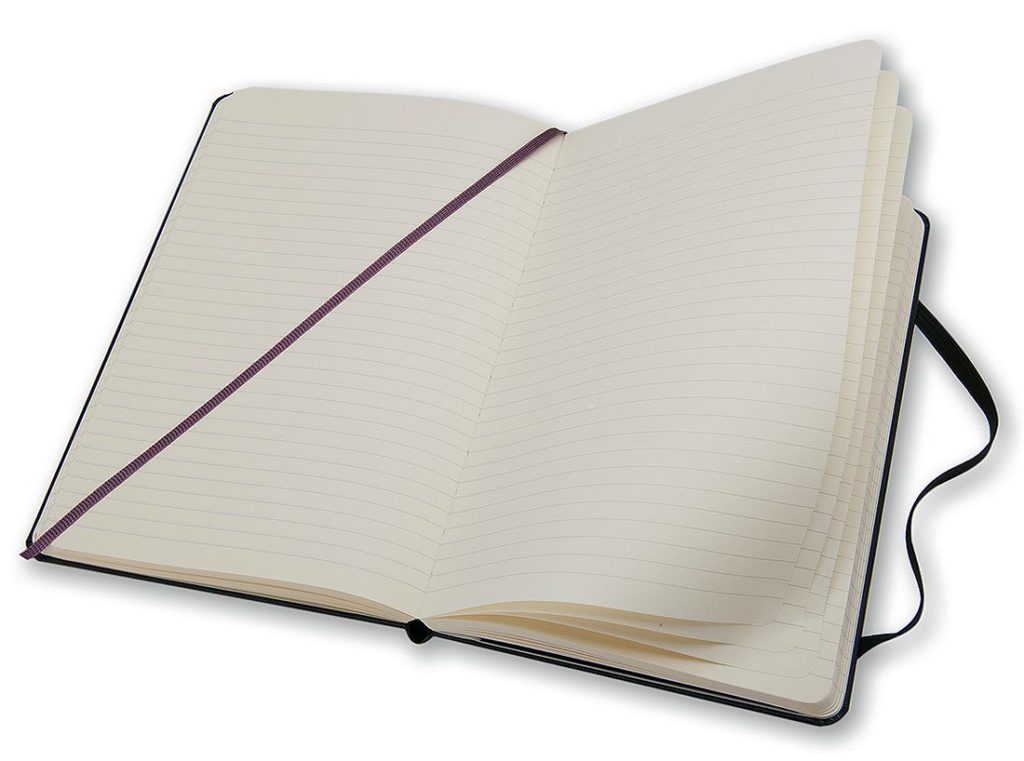 Keep A Garbage Bin Close By
Placing some form of trash receptacle near your desk if you don't have one already can be a big help as well. Many people overlook this because they already have somewhere in their home to throw their trash away. However by adding something small close to where you are working you can quickly and easily get rid of trash without having to leave your work space and lose your focus.
This can be a big time saver if you happened to get easily distracted. For many people who work at home a trip to the kitchen to throw out some extra papers could easily end up in a major loss of time once they see chores that need to get done, dishes that need to be washed, or any other excuse to not get back to work.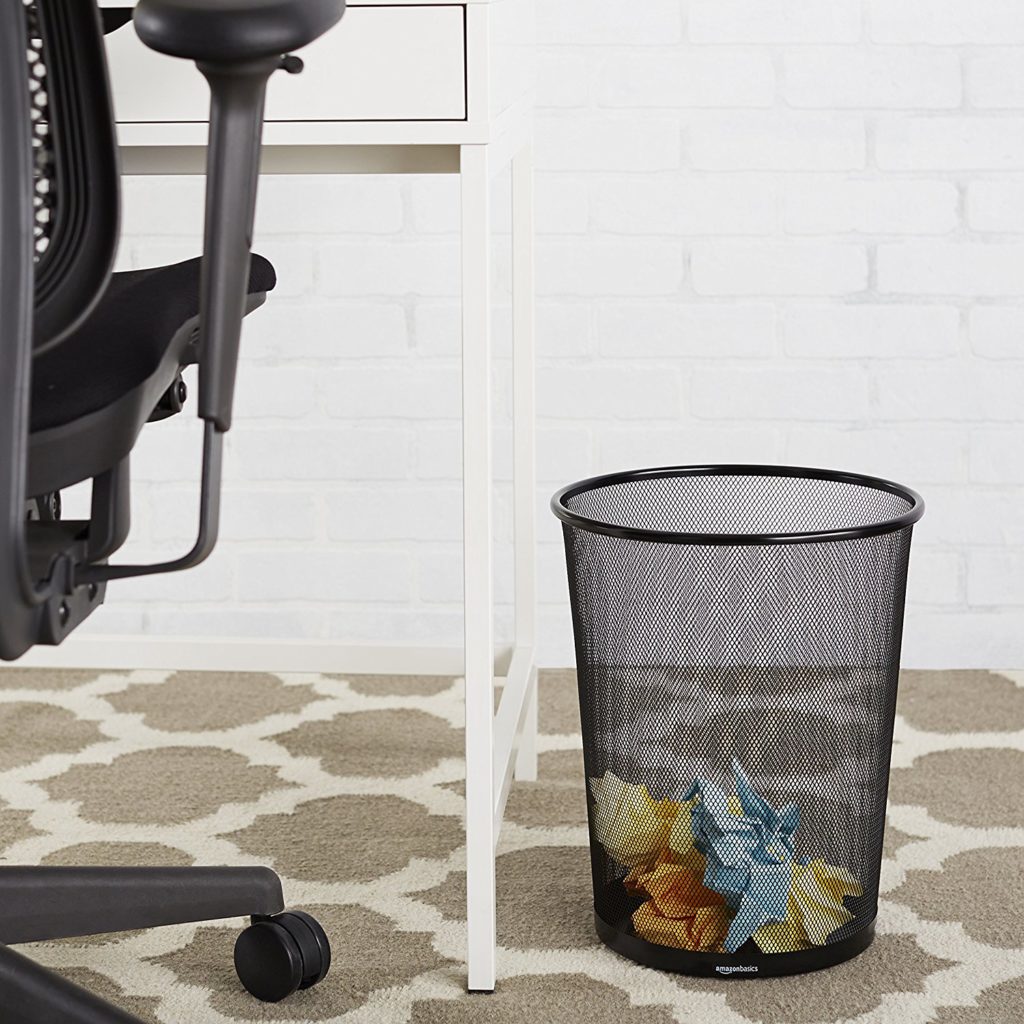 Have A Cleanup Routine At The End Of  The Work Day
Of course even with a place to put your garbage you'll need to actually throw things away to make sure your space stays neat. Like mentioned above only keep what papers you need, file them away,and get rid of the rest. The easiest way to do this is to make it a routine at the end of each work day.
By doing so you will be making sure that your work space is clean, looking great and ready to be used right when you sit down the following day. Be sure to give your space a good wipe down and get rid of any crumbs or leftover beverages that could attract pests.
These 5 tips can are easy enough that anyone can follow to get fantastic results. Even if you choose to only apply a few you'll be on the right path towards organization and better productivity!
Click Here Now to start shopping for work space storage solutions!