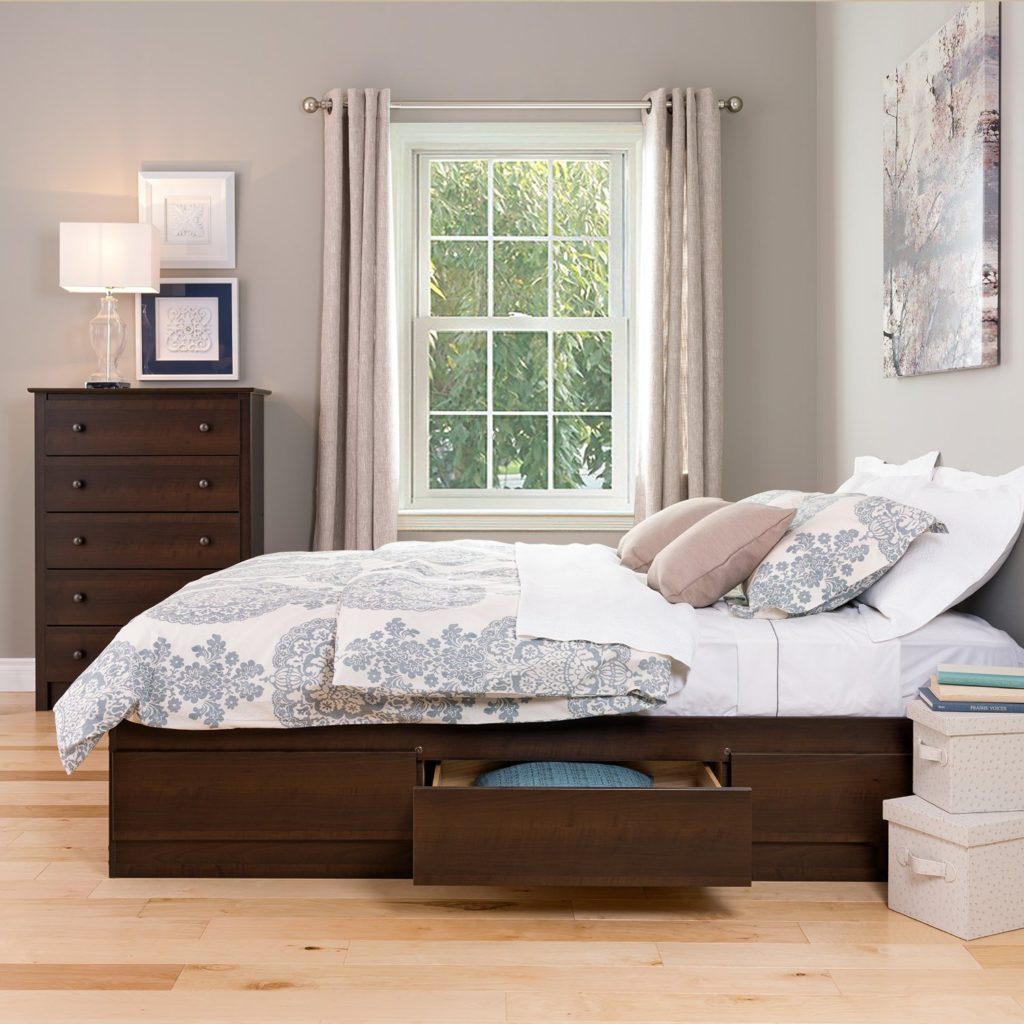 The bedroom is one of the most important rooms of the house. It's where you get the majority of your rest and of course recharge your batteries for the next day with sleep. Therefore it's important that it stays organized so it can remain the most stress-free and relaxing space possible. Most people don't realize that there are actually beds and accessories made for your bed to help you do so.
Kill Two Birds With One Stone
Of course there are dressers, cabinets, storage cubes and other types of storage furniture to help you keep your possessions however you may need something more. For extra storage space or when you have a limited area to work with from the start such as small or shared bedroom bed storage is a very smart and convenient way to go. Everyone needs a bed and that bed will take up floor space, so you might as well use it as a place to sleep and keep your things.
A Storage Bed
Instead of purchasing a normal bed frame, you may want to consider one specifically designed for storing extra items. Most are actually a type of platform bed which are beds with a flat wooden surface underneath that do not require you to use a box spring mattress. A platform bed with storage will have drawers underneath that you can use for clothing, bedding, or just for extra storage in general. These often are located on all three external sides.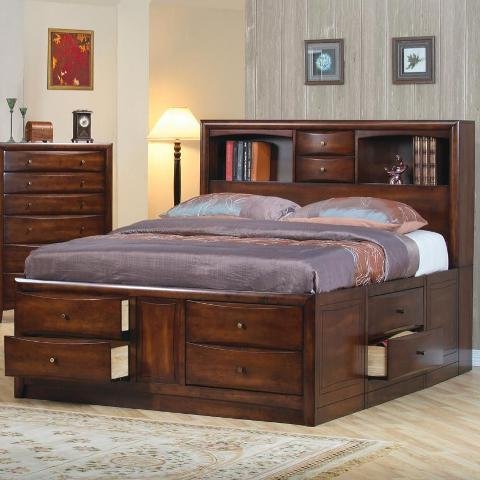 A Headboard With Storage
The headboard is meant to protect your head from cold drafts but it too can be used for more than one function. A headboard with storage is perfect for keeping an alarm clock, framed photos, lamps, a glass of water, tablets, or books. In fact there is even a type known as a bookcase headboard that is made up of mostly shelves but of course what you choose to keep on one is up to.
Other options may have a combination of shelves, cubbies, and cabinets. Some even look like a solid wooden headboard but have a hollow space inside so you can keep extra pillows and blankets. While many storage beds will come with a storage headboard, you can always purchase one on its own if you already have a bed. Just be sure to try and match the materials for the best look if this is the case.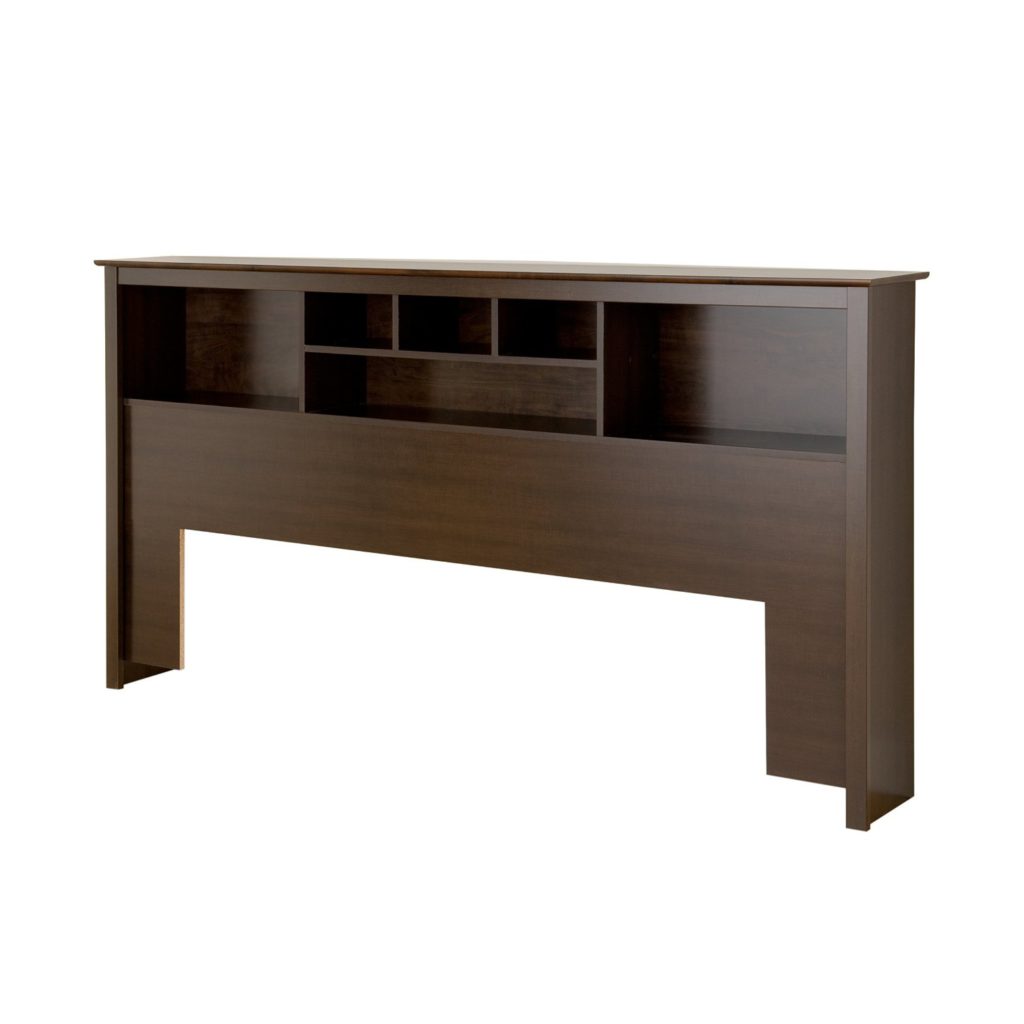 Under Bed Storage
There also quite a few under bed storage choices for anyone who has a bed already but wants to use the floor space underneath in a more convenient way. These can range from ones that are made for certain items or just for storage in general. For example for shoe storage there are under bed organizers that can used to keep a large number of pairs so that they are protected from dust, easy to find, and of course organized.
When it comes to keeping random items there are many containers designed to be slim enough for under bed use and also clear so you can instantly see what's inside. For more security you may want to consider a lockable storage box as many can be slid right under a bed as well.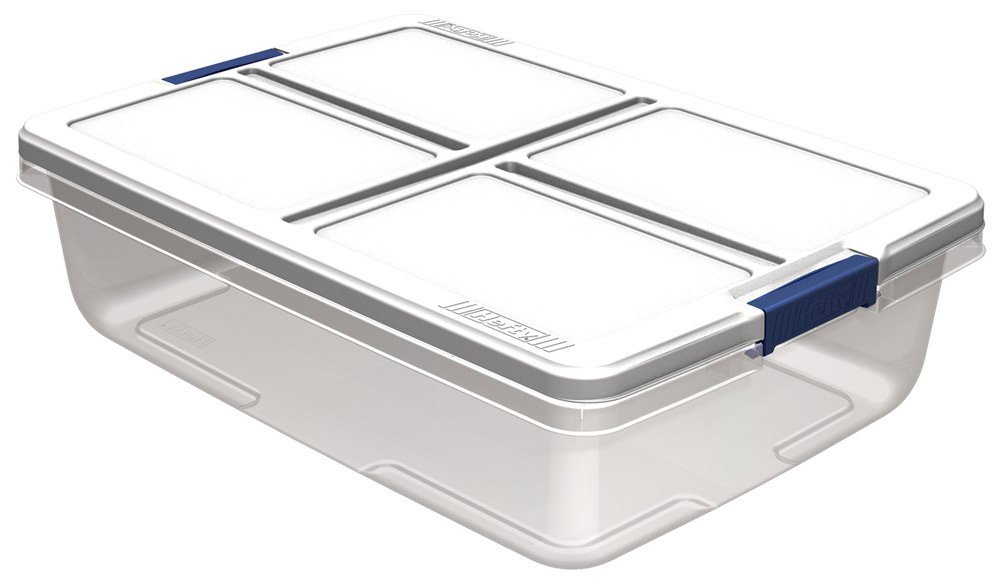 All of these options can when used by themselves or together can give you the extra storage space you need to keep your bedroom organized. But don't forget to be on the lookout for other choices, there are many other storage ideas such as bedside caddies which you can be attached between your bed frame and mattress to help you keep things neat on a dime or even beds which have a hidden storage space under the mattress!
Click Here Nowto start shopping for bed storage solutions!