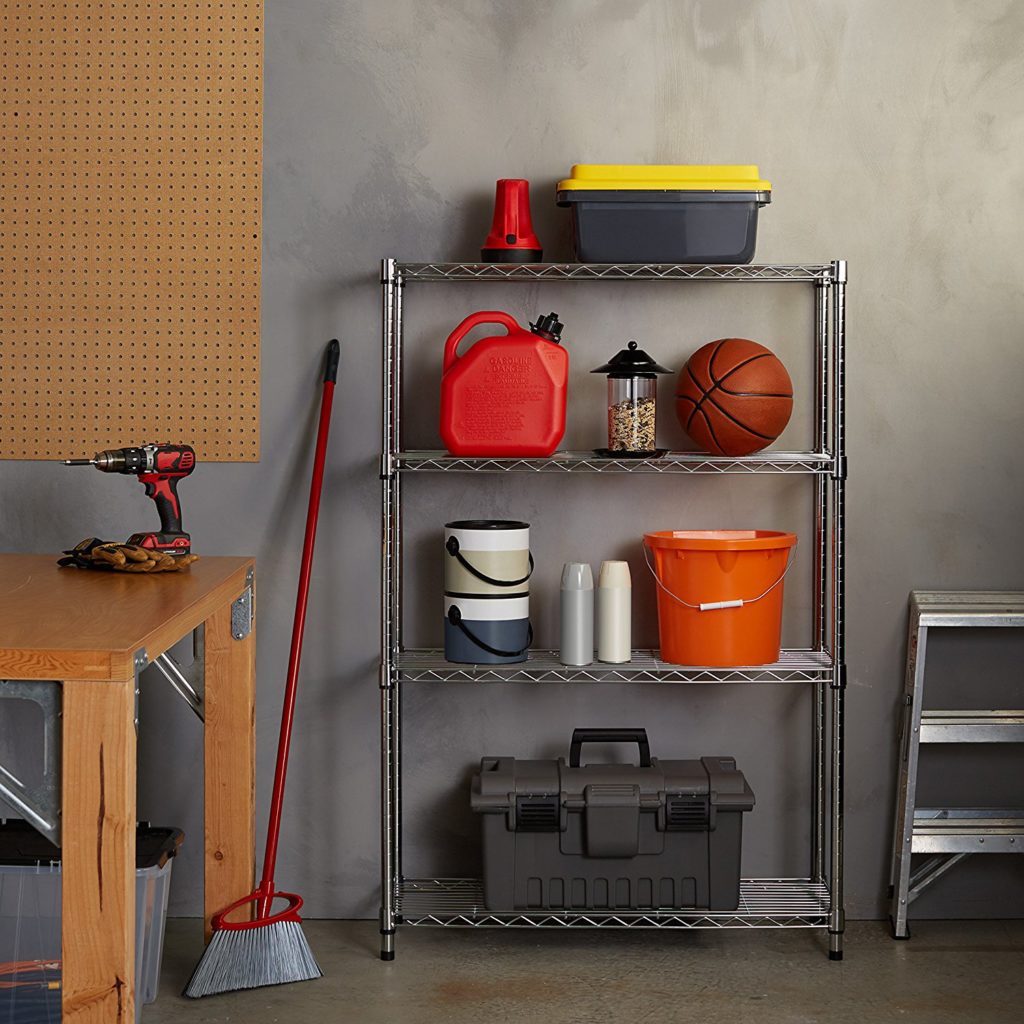 The basement is definitely one of the most common areas in the home for keeping all sorts of items and extra things. To help make sure you use your space as efficiently as possible you'll need a little help. So we've come up with the top basement storage solutions for both general storage and of course some specific items that you might want to keep there.
Shelves
Shelving is always a huge help for keeping your basement organized. It is ideal for keeping larger items and those that are oddly-shaped and can't fit into cabinets. Basement storage shelves are also a perfect choice for keeping things that you need quick access to since you can instantly see right where they are and grab them such as cleaning supplies.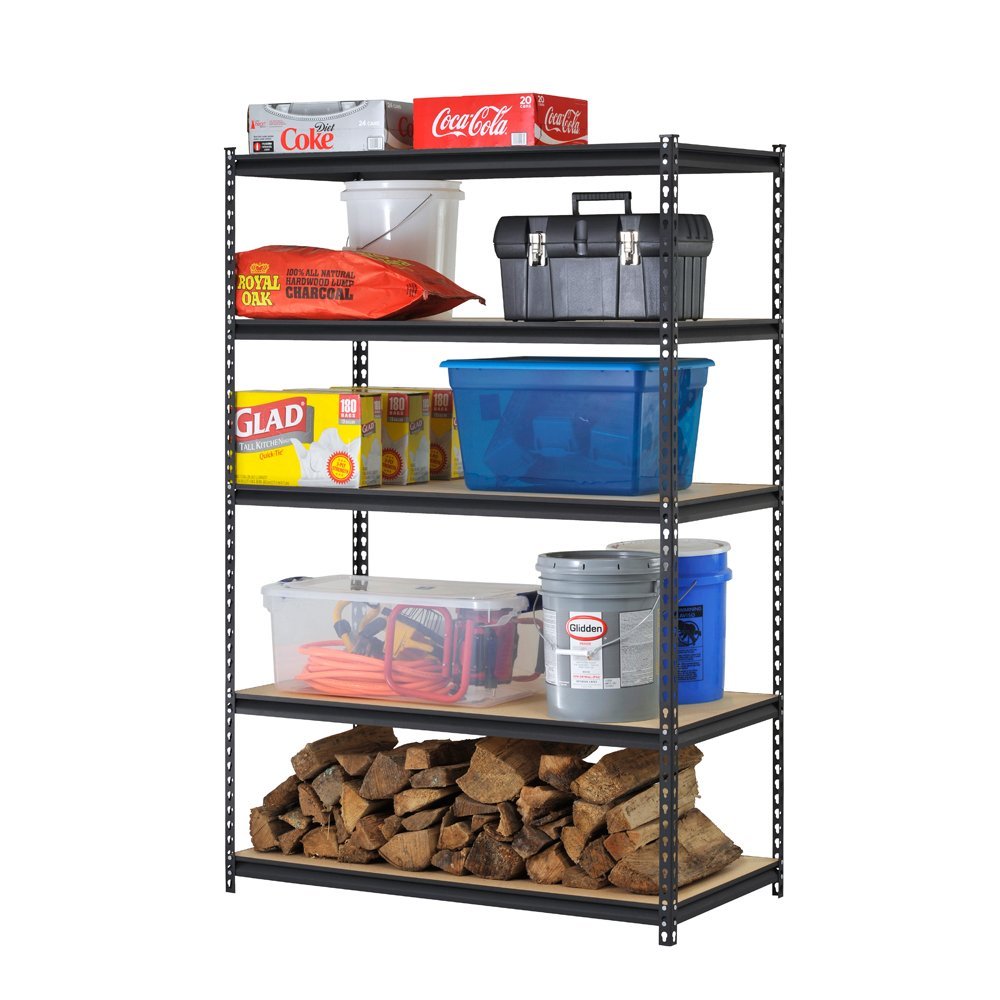 Both free-standing shelves and wall shelves are both options. If you have enough floor space, free-standing shelves will give you the most room to store your things. It's important to remember though that if you have a basement that has a problem flooding you will want to choose a material like plastic for free-standing shelves or make sure you use wall shelves instead.
For average size items wire shelves are a popular choice but for very heavy items steel shelving would be a smarter way to go. You may also want to consider making your own shelving out of wood to save cash if you have the skills and time.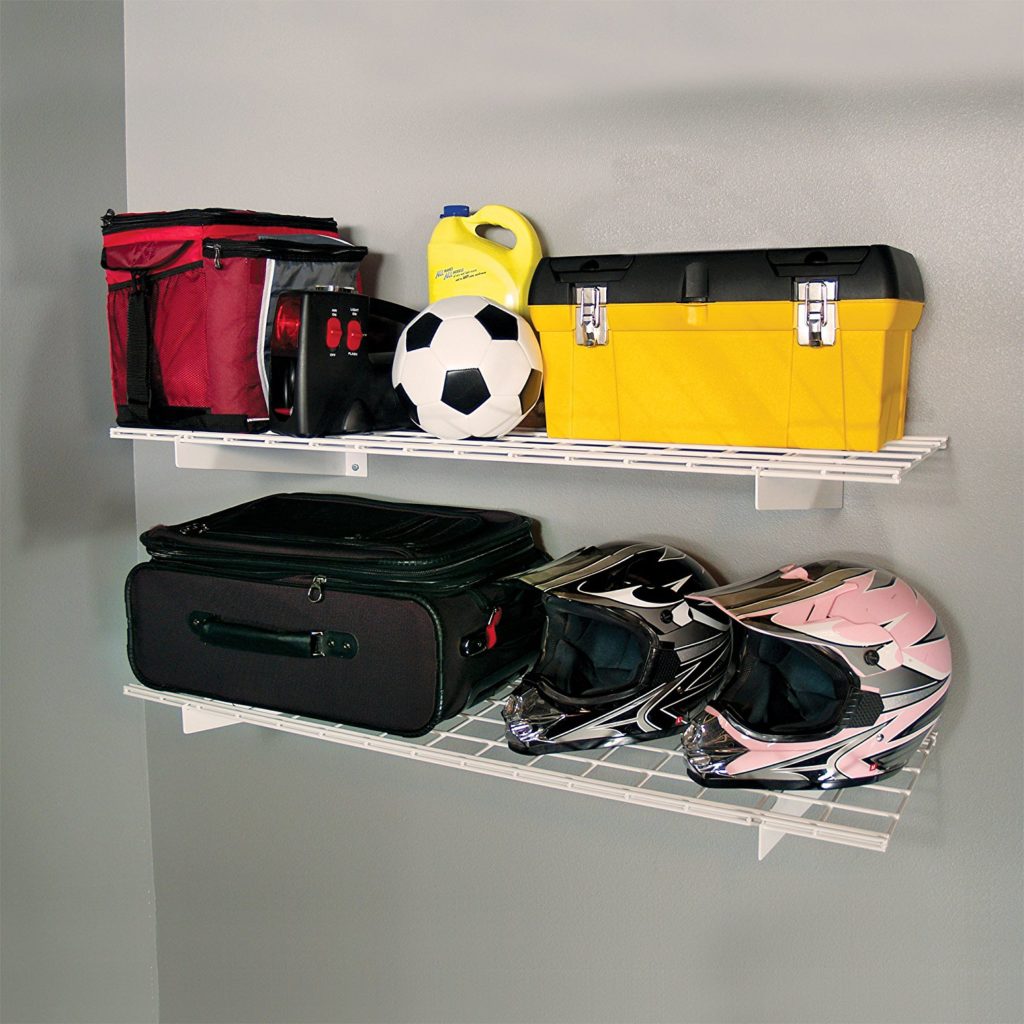 Totes
You can't mention basement storage shelves without bringing up totes. These are plastic storage boxes which can be used to keep your shelves organized and hold anything from toy to tools or even holiday decorations. Since they are made from plastic they will make sure that what's inside stays dry and is not exposed to moisture.
If you would like to be able to see what's inside you'll want to choose boxes that are transparent. Totes are usually made so that they can be stacked as long as what's inside doesn't weigh too much. When you want a box that can support heavier items both inside and when they are stacked on top of them, heavy-duty totes can work very well.
The majority of these are actually lockable storage boxes and can be kept secure with a padlock. They are particularly popular for keeping outdoor gear since they can also be brought with you when traveling or in the woods too. These also offer extra protection against pests like rodents in the home and outdoors. But you can also use them for general storage as well whether on shelves or right on the floor.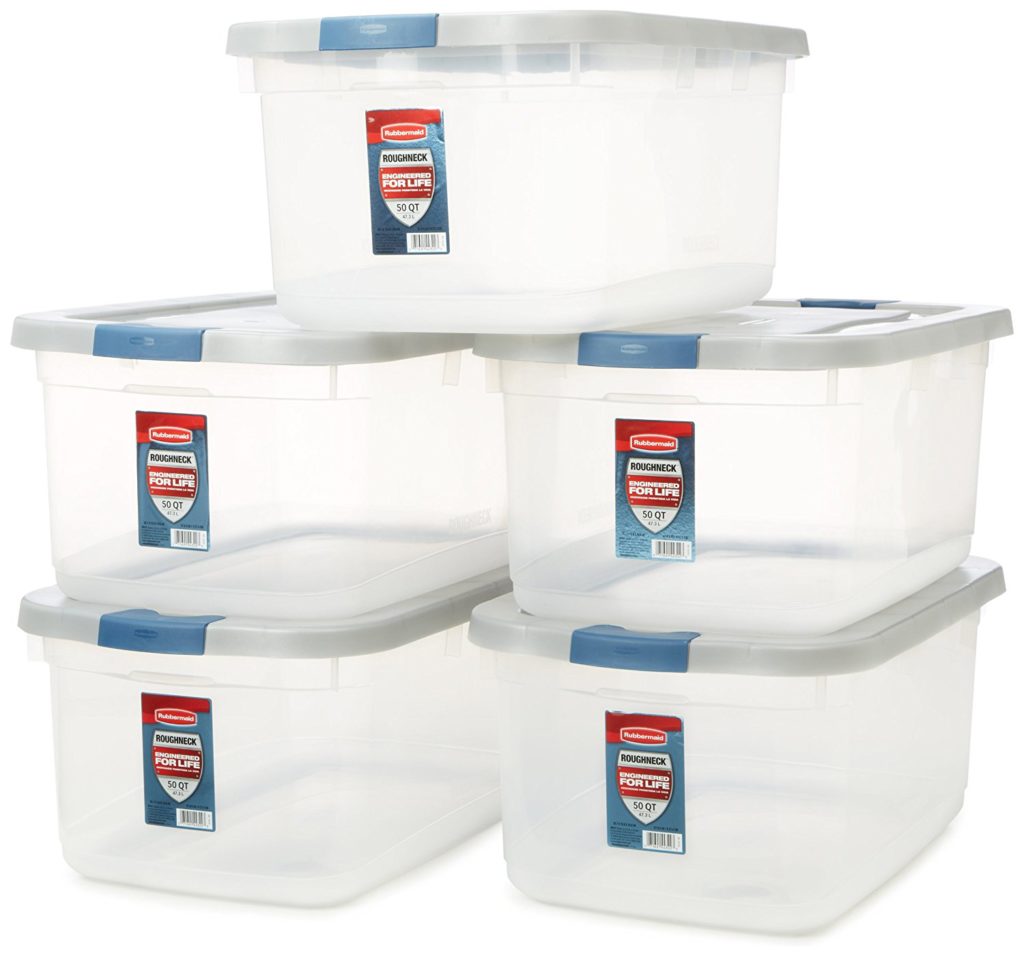 Cabinets
Both free-standing and wall cabinets allow you to keep your things so that they don't gather any dust. Cabinets also offer a much cleaner look than something like shelves since you can't see what's inside. They can offer more protection too which is very useful when what is inside is expensive or should not accessed by everyone in the house.
For something inexpensive, there are many plastic models available which are normally lockable with a padlock. Metal basement storage cabinets like ones made from steel of course will be much more secure but also more expensive. These will normally have locks that are built-in and are definitely worth considering if you use your basement as a workshop and have costly tools.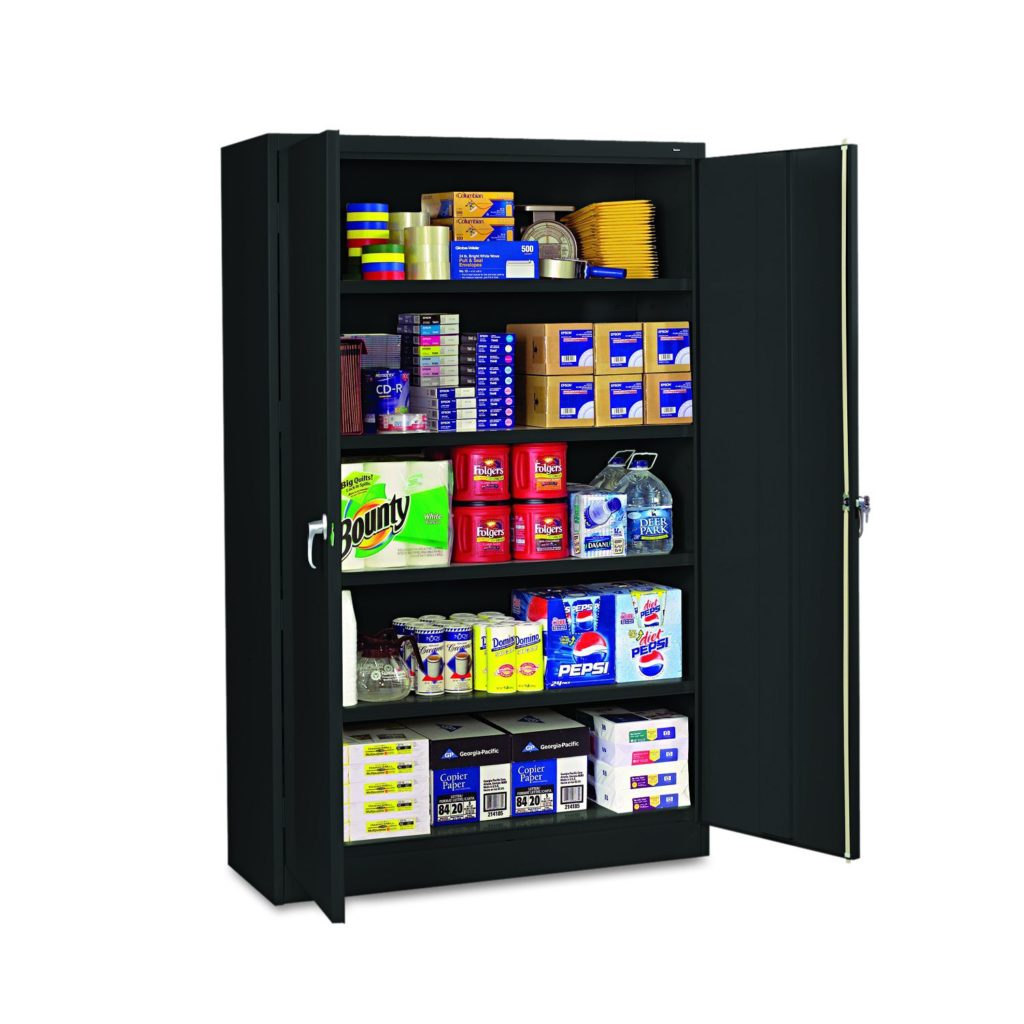 Basement Tool Storage
The basement is a common place to keep cleaning tools such as brooms and mops. Most people simple lean them up against the wall or in a corner. This never works well since it takes up floor and wall space and they are sure to get knocked over. A simple wall mounted rack will hold up all of your cleaning tools keeping them flat against the wall and up off of the floor. Many can even handle heavier ones such as small vacuums.
When it comes to tools for fixing and building things, you may want to keep them in a tool box or lockable storage box. This will keep tools safe and also protect curious children from things like sharp like chisels for example. Boxes will also keep your tools free of dust and moisture.
When you have a lot of tools and use them regularly, a pegboard can be very helpful too. These are boards that are full of holes and are attached to your wall. You can place hooks, pegs, and holders in these holes in any configuration you'd like to keep all of your tools up on the wall where you can grab them without wasting time.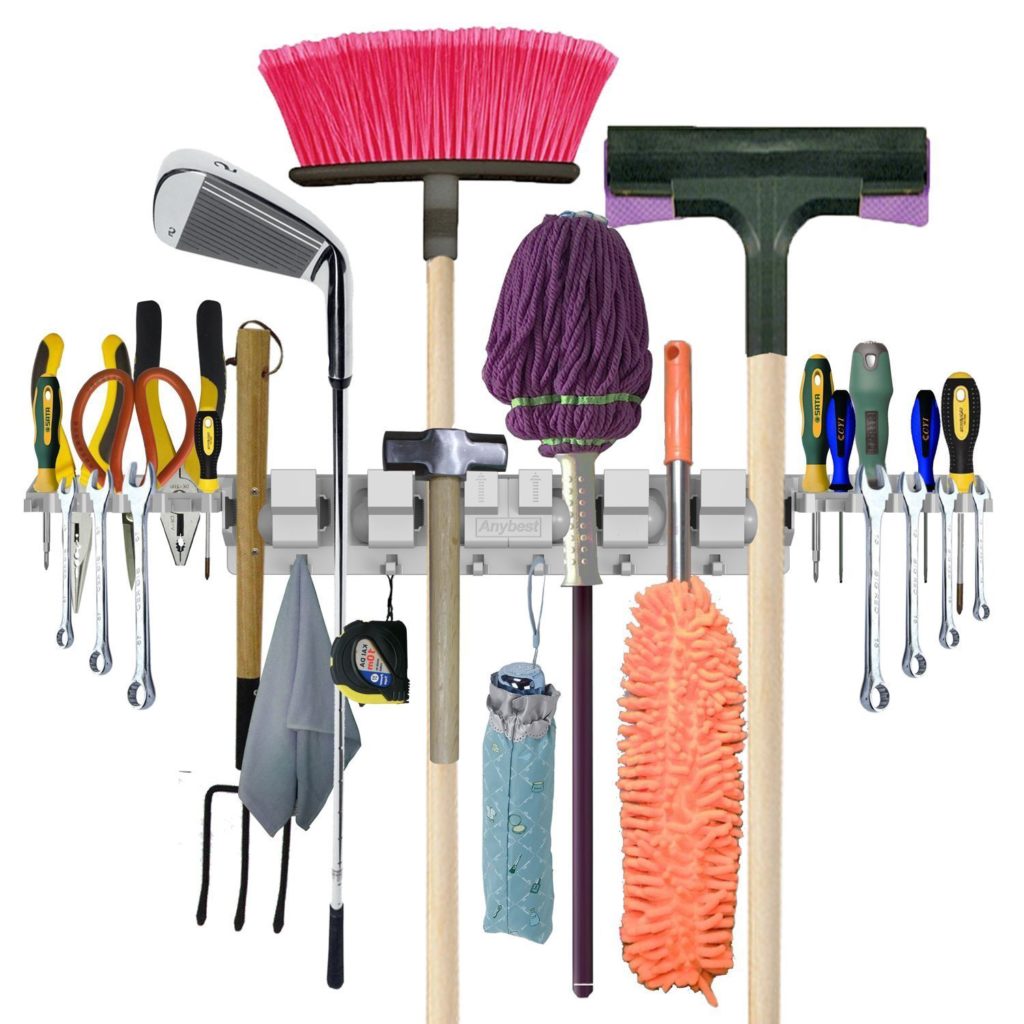 Basement Clothes Storage
The basement is often used as a laundry room and for this reason having somewhere to hang clothes is very important. A garment rack can be used for hanging wet clothes and bedding. Many people choose a rack with wheels so that they can move it around to wherever is convenient for them at the time. You may also want to use a rack to store seasonal clothing and jackets.
Another option you can use for keeping clothes is a portable storage closet. These are often used for keeping seasonal clothes, work uniforms, and just as extra closet storage when you need it. Some models will not only have racks to hang clothing but also shelves. When used in the basement it would be a good idea to choose one that has a cover to protect your clothing from dust.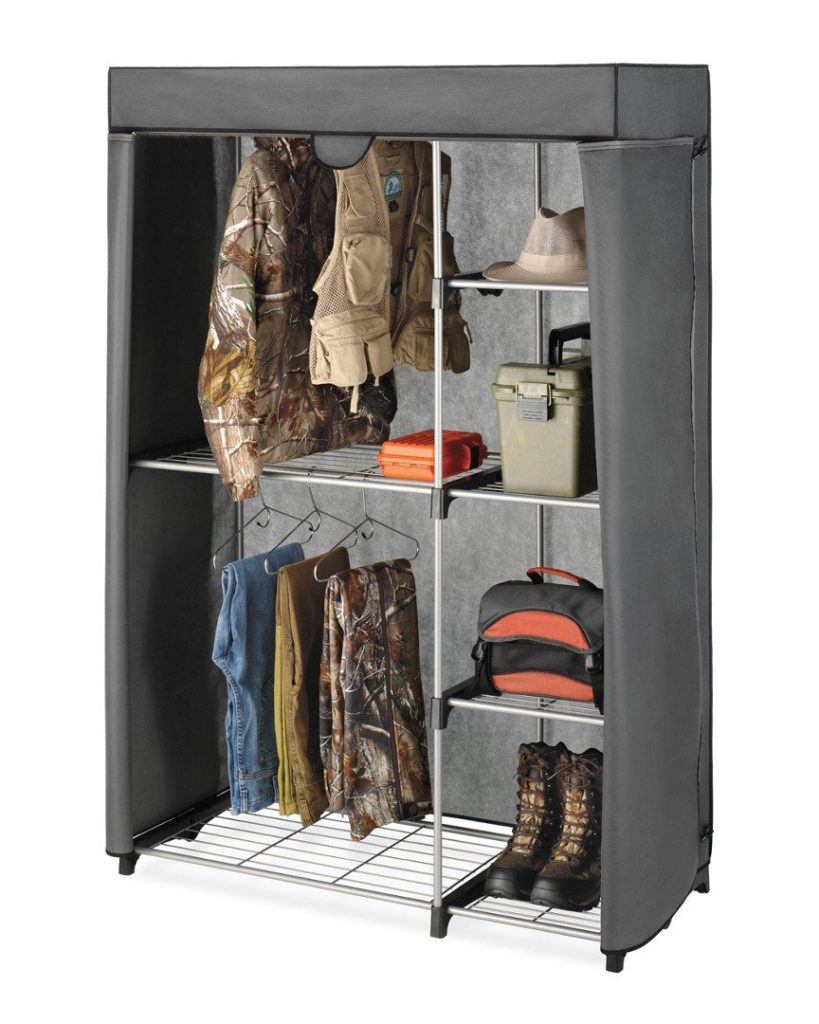 Don't Forget The Wine
While many people dream of having their own wine cellar, keeping their bottles in the basement is as close as they will come. However, the basement is actually one of the best spots in a home to keep wine since it does best in dark and cool spaces that don't normally have large fluctuations in temperature.
Because humidity is also important many homeowners will actually place a bowl of water on the floor near their wine to make it more humid. Wetting the corks of bottles can also work too. For basement wine storage there are racks made from plastic, wood, and metal.
Some racks are even designed to be stacked on top of one another to help save you floor space. If your basement is used only for storage you won't have to worry about how your rack looks just how it functions. On the other hand if you also use your basement for entertainment you may want to spend a little more for a rack that makes an attractive presentation.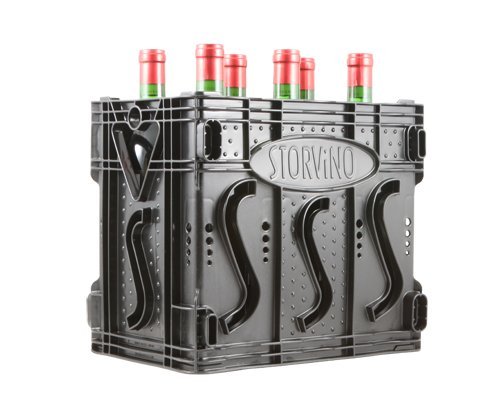 By using these basement storage ideas you can quickly and easily make sure your space is neat and organized. Whether you are just looking to store some extra stuff or something specific like clothes or wine, you now the best tools to help you get it done.
Click Here Now to start shopping for basement storage solutions!